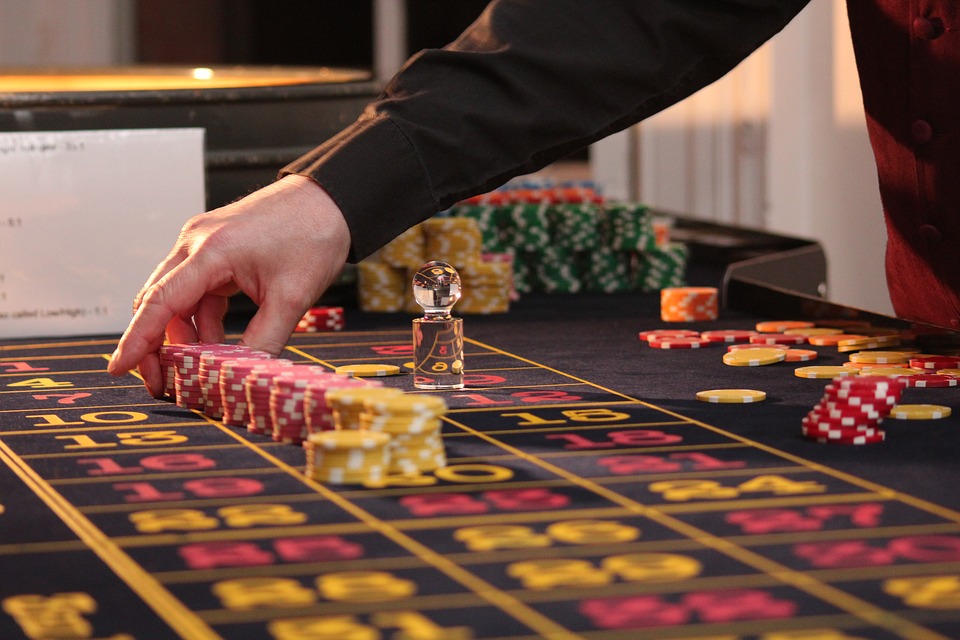 Mexico City remains one of the most attractive tourist destinations in the world. The colourful, vibrant city with eye-catching scenery and historical attractions is a place attracting visitors from around the world. With its lively streets, authentic Mexican food, pyramids, museums, cultural sites and of course, breathtaking Acapulco beach the city promises a lively experience.
When planning the trip in Mexico City you might find it hard to find the time to see all the places you want to visit to get the best experience out of the travelling. However, the beautiful sights are not the only reason why Mexico has a growing number of visitors. Many are going there to enjoy the scenery and try their luck in local casinos. If you are a lover of peaceful rest in a day and thrilling casino experience in the evening perhaps you would like to stay in a hotel that helps you experience both. 
For a long time hotels in Mexico were not able to offer casinos to their visitors. Lovers of gambling had to either visit local casinos outside the hotel or go to the top-rated online casinos if they were feeling lucky. However, the government came to the understanding that allowing hotels with casinos would boost tourism even more. In a result, casinos appeared in most popular tourist destinations of the country Acapulco, Baja California, and the Riviera Maya and made the stay there even more exciting. There you will find the most luxurious and beautiful all-inclusive hotels with casinos. Here are some to include in your list if you are planning your next vacation in Mexico! 
Ocean Riviera Paradise 
Ocean Riviera Paradise is a really a paradise and the first choice for tourists in Mexico and a top hotel with casino according to Tripadvisor.  It is a place that can satisfy the wants of every kind of visitor. Does not matter if you are a solo traveller, couple or you want to take your whole family for a breathtaking vocation. The hotel has it all - exclusive beach area, five pools, ten restaurants, and twelve bars, theatre, nightclub and it's own shopping centre! The hotel has a children club for children and teen activities for teenagers. And of course, the hotel has a casino which was opened in 2017. The casino is relatively small but promises huge fun for the gambling lovers. One can enjoy around 8 table games including blackjack, roulette and craps, video poker variations, live poker table, and approximately 15 slots. The casino has a bar that serves alcoholic drinks to the players. Overall, the hotel with its casino promises a wonderful experience for every kind of traveller. 
Luxury Bahia Principe Akumal 
Another beautiful hotel for gambling lovers. Luxury Bahia Principe Akumal is located in Riviera Maya next to the seashore and is famous for its amazing natural areas and a gold course. The hotel has two beautiful pools, lake-styled one and a river-style one surrounded by the tropical garden. In addition, you can enjoy the outdoor jacuzzi pools and a waterpark. The hotel has a huge list of activities so you can have fun all day long with a traditional sport such as tennis, volleyball, basketball, and many more, non-motor and motorized water activities. The hotel is also famous for its nightlife activities and its casino.  It offers gaming machines, table games, and even sports betting. After the thrilling experience of the magical beach and daytime activities you can have fun with 85 slot machines, play popular Texas Holdem, Blackjack, Dice, or try your luck in roulette. 
San Nicolas Hotel and Casino 
Perhaps you might not be searching for the seashore resort where you can stay and have fun in a casino. Those who are not lovers of a long walk on the beach and sunbathing can enjoy there stay at San Nicolas Hotel and Casino in Baja Calfornia. The hotel is located in the cultural centre of Ensenada a beautiful destination for travellers all around the world. The hotel offers a large convention centre, poolside decks, and the semi-Olympic size pool. The destination is a famous venue for social events, weddings, and surely for casino lovers. San Nicolas Hotel and Casino is the first and the largest hotel-casinos in Mexico. Visitors can enjoy over 10 game tables including dice and roulette, 400 gaming machines and sports betting.