Shopping in Mexico
The metropolis of Mexico City has a lot to offer in terms of retail therapy for shoppers from all around the world. You will find gigantic shopping malls, flea markets and traditional markets with all kinds of products in the city. The colourful markets sell exotic Mexican arts, crafts, clothes, jewellery, food and other kinds of local produce.
In spite of the emergence of the big-brand stores and shopping malls like the Reforma 222, Perisur, etc. the local markets in Mexico City like La Lagunilla Market and the Tianguis Cultural del Chopo are still going strong. So come and shop to your heart's content and take-home bags that are full of souvenirs and memories.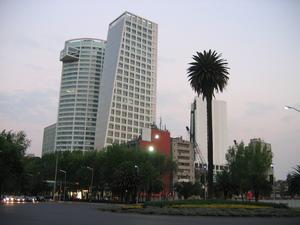 Flickr/CliNKer/CC BY-SA 2.0

Reforma 222
The Reforma 222 is a place which caters to all your shopping and entertainment needs under one roof. This shopping mall is located at Paseo de la Reforma and houses high-end brands like Zara, Bershka, Women's Secret, Nine West, Tommy Hilfiger, Steve Madden etc. At Reforma 222 you can find things like clothing, accessories, cosmetics, electronics, furniture, books, music and more.
Address: Av. Paseo de la Reforma 222, Juárez, Cuauhtémoc, 06600 Ciudad de México, CDMX, Mexico.
Tel.: +52 55 5207-6857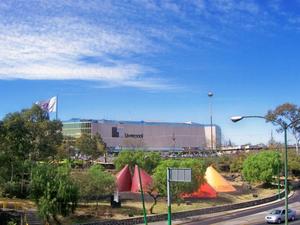 Vic201401/CC BY-SA 3.0

Perisur (Centro Comercial Perisur)
Centro Comercial Perisur (known as Perisur for short) is one of the oldest shopping malls in the city, established in 1980, it has become the ultimate go-to for locals. Situated in the Coyoacán borough, a prime location, it is in close proximity to the National Autonomous University of Mexico. The mall features about 230 stores, 25 fast food joints and a dozen restaurants of with a variety of cuisine.
Address: Anillo Perif. 4690, Insurgentes Cuicuilco, Coyoacán, 04500 Ciudad de México, CDMX, Mexico.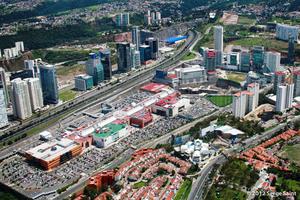 Flickr/Serge Saint/CC BY-2.0
Centro Santa Fe
The Centro Santa Fe or Centro Comercial Santa Fe (colloquial) is a massive shopping complex located at Cuajimalpa in Mexico City, in fact one of the biggest in Latin America. This place houses in an area of 400,000 square meters several top international brands, mid-luxury stores, 22 screen movie theatres, supermarkets, and a 450-room hotel. This mall is hugely popular with locals and tourists alike.
Address: Vasco de Quiroga 3800, Lomas de Santa Fe, Contadero, Cuajimalpa de Morelos, 05348 Ciudad de México, CDMX, Mexico.
Tel.: +52 55 3003 4300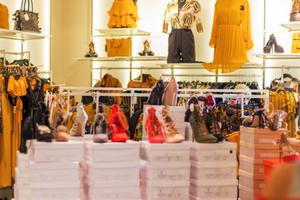 Unsplash
Pabellón Polanco
The Pabellón Polanco is a casual shopping complex in the cultural Polanco district where you can buy footwear, health and beauty related products, clothes, and they even have a Ferrari shop. If you get peckish, stop by at the fast food joints and restaurants, including a TGIF, to have a bite after some serious retail therapy. Pabellón Polanco also has regular sales and also offers generous discounts on your purchases.
Address: Ejercito Nacional No. 980, Mexico City, Mexico.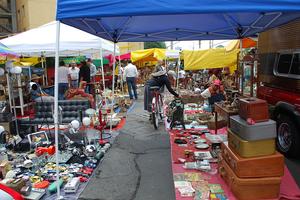 AlejandroLinaresGarcia/CC BY-SA 4.0
La Lagunilla Market
If you want to experience a truly rustic, traditional Mexican market, then the La Lagunilla Market is the place for you. The market is divided into three parts; one selling mainly clothing, another for furniture, and one more for food and ingredients. This market also has a weekly "tianguis" where merchants sell used goods as well antiques. This is a great place to find authentic Mexican souvenirs.
Address: La Lagunilla, Ciudad de México, D.F., Mexico.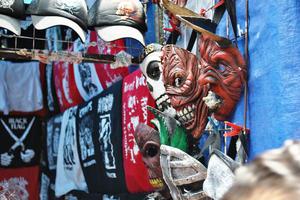 ProtoplasmaKid/CC BY-SA 3.0

Tianguis Cultural del Chopo
This is Saturday flea market near downtown Mexico City is a peculiar place. The Tianguis Cultural del Chopo is not your usual city market, you'll find all kinds of eccentric things like hippie collectables, antiques, old obscure technology like DVDs, records, shoes and leather goods. This market also has hosts live performances on its stage, featuring all kinds of different kinds of upcoming bands.
Address: Aldama, Cuauhtémoc, Buenavista, Ciudad de México, D.F., Mexico.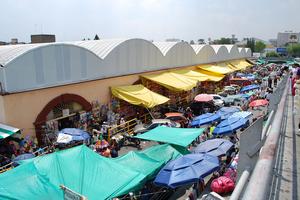 AlejandroLinaresGarcia/CC BY-SA 4.0

Mercado Sonora
The Mercado Sonora is a public market established by the government where you can get ingredients and paraphernalia used in Mexican witchcraft and magic. The shops are full of amulets, voodoo dolls, potions and other items of this kind, with some shops even selling animals, medicinal plants and sometimes you might find some illegal products. However, that aside, this market is the best place to get decorative items for the Day of the Dead celebrations.
Address: Fray Servando Teresa de Mier 419, Merced Balbuena, Zona Centro, 15800 Venustiano Carranza, D.F., Mexico.
Tel.: +52 55 5658 7824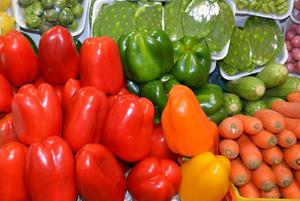 Flickr/Carl Campbell/CC BY-SA 2.0
City Market
City Market is a chain of grocery stores operated by La Comer. Im Mexico, it has over 10 stores in major cities like Mexico City, Monterrey and Guadalajara. The food products and drinks at the stores are carefully selected from around the world.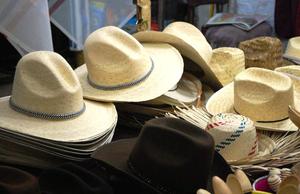 Thelmadatter/CC BY-SA 3.0

Merced Market, Nave Mayor (Mercado de la Merced, Nave Mayor)
The Merced market, Nave Mayor is the biggest retail food market in Mexico City and is situated in the neighbourhood of La Merced. The stalls at this market sell all types of vegetables, fruits, grocery, spices, meat, fish, etc. Many traders and businessmen come here to display and sell their goods from far and wide. The place is always busy with sellers, traders, buyers and vehicles from morning till night.
Address: Calle Gral. Anaya 40, Centro Histórico de la Cdad. de México, Zona Centro, Venustiano Carranza, 15100 Ciudad de México, CDMX, Mexico
Recommended Activities