Mexico Travel Tips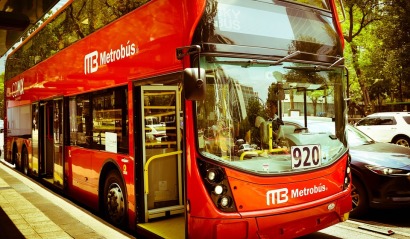 Mexico is a huge city full of fascinating attractions. Many tourists travel to the city to explore its museums, gardens, markets, restaurants and clubs. This cultural centre is a home to several theatres and cinema for music and dance lovers. It is also famous for its lively nightlife, with a wide range of bars, nightclubs and musical events. Several historical venues can be seen during the daytime and varied life can be explored at night within the boundaries of Mexico City.
Safety
Travellers in Mexico City do not have to be overly concerned with their safety. However, it is necessary to take precautions whilst travelling in crowded areas. Due to the poverty in the surrounding areas of the city, the crime rate is usually quite high. It is advisable to keep important things like personal identification, valuable items and money in a safe place.
Main targeted areas for pickpockets or bag snatchers is at the Subway station and Metro. It is not safe to travel via free-range cabs available on the streets of the city.
As the majority of people prefer speaking the Spanish Language, it is a good idea to explore the city with someone who can speak Spanish, especially at night.
Smoking
As per law, smoking is strictly prohibited in public places, public transportation and private buildings. Due to the increasing number of smokers in Mexico City, the law is becoming stricter about smoking issues and even smoking light drugs is prohibited completely. Therefore, it is better to ask the waiter before lighting up a cigarette in a restaurant or club.
City Transport
Mexico is a large city covered by public transportation like the metro, bus and taxi, within the boundaries. A cheaper option to travel and explore the city is to hop on the Metro, which is famous for its lowest fare in the world. There are 11 lines of Metro available in the city to transport passengers to 175 different stations. Similar to other American cities, the subway system also offers tickets that can be used on different lines instead of buying one on each line.
To reduce air pollution Mexico City also offers other options for transportation like the eco-friendly Metro bus, trolleybuses as well as the light rail. A taxi or auto rental services are the most comfortable choices of transport in the city. Another efficient and cheap option is bus transportation that also covers major city routes.

When to Travel
Mexico City falls under a subtropical highland climate so it therefore experiences a hot and humid climate especially in April and May. Tourists prefer to travel to this city in the months of July and August when the weather is expected to be pleasant and warmer. The rainy season starts from June to October; the day normally starts with bright sunlight and in the afternoons, it becomes cloudy. Winter season is quite cold but rarely experiences snowfall. It is advised to take warm clothes for the winter season as morning and night time can be extremely cold.
| | |
| --- | --- |
| Hello | hola |
| Hi | hola |
| Good morning | Buenos días |
| Good evening | Buenas noches |
| Good night. | Buenas noches. |
| Excuse me | Con permiso |
| Yes. | sí |
| No | no |
| Please. | por favor |
| I am sorry. | Lo siento. |
| Thank you. | gracias |
| You're Welcome | de nada |
| What is your name? | ¿Cómo te llamas? |
| My name is... | mi nombre es |
| Can you help me? | ¿Puede usted ayudarme? |
| Can you speak more slowly? | ¿Puede hablar más despacio? |
| Do you speak English? | ¿Habla Inglés? |
| Does anyone here speak English? | ¿Hay alguien aquí habla Inglés? |
| How are you? | ¿Cómo estás? |
| How much? | ¿Cuánto? |
| I'm fine. | Yo estoy bien. |
| I don't understand. | No lo entiendo. |
| I am very glad to meet you. | Me alegro de conocerte. |
| Pleased to meet you | Encantado de conocerte |
Recommended Activities