Theme Parks
Make the most of your visit to the fascinating Mexico City with a trip to the exhilarating theme parks. The theme parks are perfect family getaways and immensely popular with kids. There is something for kids of all age-groups and the doting parents are definitely not left behind. The theme parks in Mexico City are popular family attractions and offer limitless entertainment.
Kids can indulge in adult pursuits at KidZania, or head for pulsating rides, attractions and family shows at Six Flags. Also, don't miss out an opportunity to meet the friendly dolphins.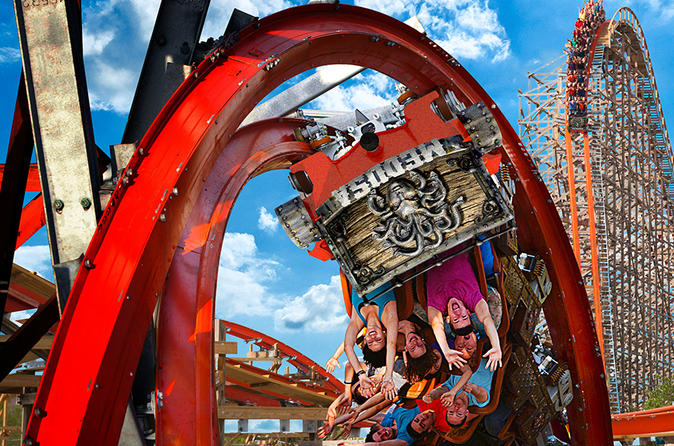 Six Flags Mexico General Admission Ticket
Spend a day filled with adrenaline at one of the best theme parks in the world. Visit Six Flags Mexico,which is considered a top theme park in Mexico, and enjoy the thrills and emotions as you ride on powerful roller-coasters including The Joker and Batman, The Ride. Wave to the Looney Tunes characters as they walk by the park or enjoy a parade or a show at the theater. There is a bit of everything for everyone so this is the perfect choice to have a blast with family or friends.
CHECK AVAILABILITY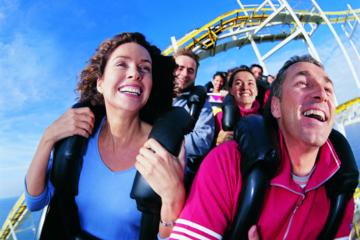 Skip the Line: Six Flags Mexico VIP Pass Including Transport from Mexico City
Take time out to plummet at one of Mexico City's breath-taking amusement park, the Six Flags and enjoy an adrenaline-charged 8-hours with a VIP Pass. The pass is inclusive of a round-trip transportation from the Mexico City hotels and a comfortable skip-the-line admission (with reserved seats) to all the rides and attractions. Check out the popular rides including Batman, The Ride and Superman and much more.
CHECK AVAILABILITY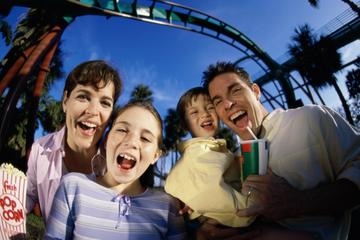 Six Flags Mexico Admission with Optional Hotel Transport
Soak up the exhilaration, fun, and pulsating rides at one of Mexico City's top family attractions, the Six Flags Mexico, Latin America's largest amusement parks. Choose from the ticket-only option and travel on your own to the venue or opt for a hotel pickup. Inside the venue enjoy 7-hours of pure fun with your family, on 100+ rides, shows, and attractions. Look out for the popular rides like Batman, The Ride and Superman, and other attractions like a Swim with Dolphins.
CHECK AVAILABILITY
Recommended Activities