Mexico city, Mexico » Entertainment » Nightlife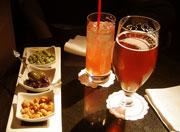 Mexico City is not only the most important industrial, economic and cultural centre in the country, but in the whole of Central America too. The city's nightlife scene is impressive with a diverse and large selection of bars, pubs and clubs spread throughout the city.
Enjoy a wide range of Mexican and other famous drinks from around the world in cantinas where prices are usually reasonable. A cantina is a typical Mexican bar frequented for its authentic Mexican cuisine and botanas (appetizers), given out with traditional alcohol. Also, many bars in the city offer a combination of Spanish and English pop, rock, house, hip-hop or R&B as well as some Latin/Caribbean music to be found. There are also some amazing clubs in the city that also play a wide selection of music. These happening places of Mexico City mostly close late, 3-4 a.m. at the earliest and some are open until the first rays of sun in the morning.
If you are coming from or going to the USA don't forget that the legal drinking age in Mexico is only 18…
Celtics Pub ( Visit Site )
This Irish-style pub is situated in the La Condesa district where British and Irish music is frequently played for the foreign visitors. The place is famous for Irish Guinness beer. Enjoy your night by sipping a refreshing drink seated on comfortable sofas.
Address: Av Tamaulipas 36 Condesa, Cuauhtémoc 06140, Mexico City, Mexico
Tel.: +52 55 5211 9081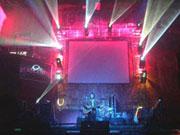 Bulldog Cafe
Bulldog is a huge nightclub with three floors, which look down onto the main dance floor. The bar has enough space to move. The Bulldog Cafe has been a stage for important international rock bands such as Great White, Guns N Roses, Poison, Radiohead, The Romantics and several others. A visit to this club can definitely prove to be an unforgettable night.
Address: Rubens 6 San Juan, Benito Juárez 03730 Ciudad de Mexico, Mexico City, Mexico
Tel.: +52 55 5611 8818 / +52 55 5598 1614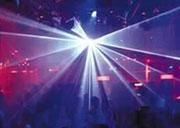 El Colmillo
A friendly place popular among international travellers as it offers DJ's spinning a mix of techno, acid jazz and other forms of electronic tunes over two floors. The dance floor downstairs gets busy with patrons who move along to the bombarding sounds that flow from the DJ booth.
Address: Versalles 52 Cuauhtémoc 06600, Mexico City, Mexico
Tel.: +52 55 5592 6164
Mama Rumba ( Visit Site )
Mama Rumba is an intimate place renowned for its music. The inspired music draws the most energetic crowd of the city. The salsa and cumbia music is usually played here. Also, live bands keep the crowd on the dance floor for hours together. Private parking is also available for visitors.
Address: Eje 3 Pte. Medellín Roma Norte, Cuauhtémoc Mexico City, Mexico
Tel.: +52 55 5564 6920
La Casa de las Sirenas ( Visit Site )
La Casa de las Sirenas is famous for its bar menu that offers over 150 different types of tequila. The bar is situated inside a 17th century building that features an interesting colonial architecture. Favoured by the locals, this place offers a large selection of food menu and rock music in the background.
Address: República de Guatemala 32 Centro, Cuauhtémoc 06000, Mexico City, Mexico
Tel.: +52 55 5704 3345
Bar Jorongo ( Visit Site )
The local favourite bar is situated in the Sheraton Maria Isabel Hotel and Towers of Zona Rosa area. Renowned for an excellent mariachi and trio music, the bar has a wide variety on the menu and serves fine food like chicken tacos, steak sandwiches and other tasty Mexican fare.
Address: Reforma 325 Centro de Azcapotzalco, Azcapotzalco, Mexico City, Mexico
Tel.: +52 55 5242 5555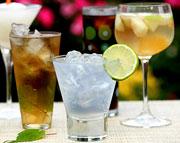 Area
Located on the rooftop of an elegant Hotel Habita, Area is a trendsetter nightspot of the city. The outdoor Polanco area with white couches, bar stools and umbrella-topped tables set besides the patio's railing offers an opportunity to watch some great city skyline views. Tasty drinks and Mexican tapas keep the patrons full and ready for an eclectic mix of Euro and house music played by DJs.
Address: Presidente Masaryk 201 Polanco, Miguel Hidalgo 11560, Mexico City, Mexico
Tel.: +52 55 5282 3100
The Terrace
The Terrace is Mexico City's first international location of Rande Gerber's hot chain of bars. The buzz and crowd inside can be viewed from the street through its floor to ceiling glass windows. This sensational and hottest club of the city has stunning architecture and offers a range of music for the party goers.
Address: Campos Elíseos 252 Polanco, Miguel Hidalgo 11560, Mexico City, Mexico
Tel.: +52 55 9138 1800