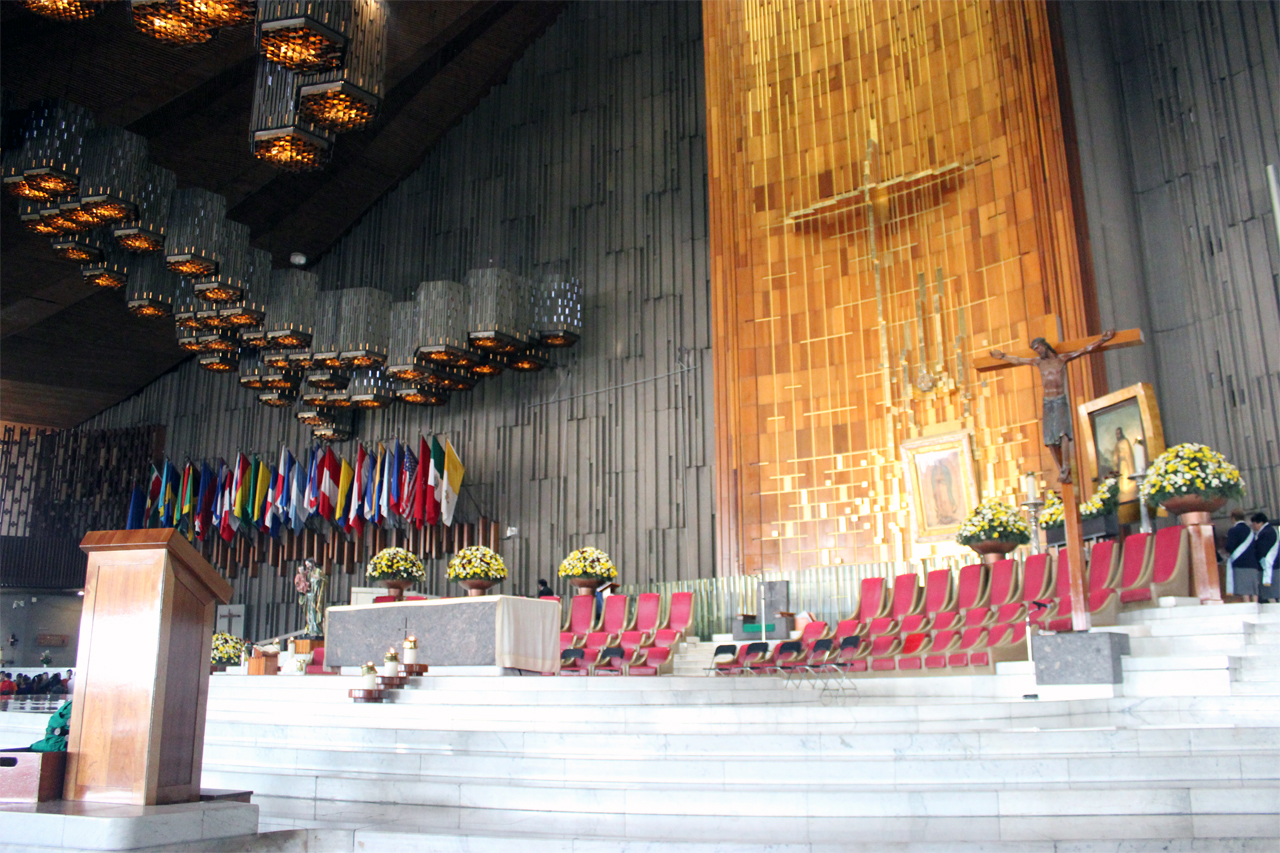 The Basilica of Our Lady of Guadalupe is a Roman Catholic church also known as La Villa de Guadalupe is the borough of Gustave A and lies in the northern part of Mexico City. The Basilica de Guadalupe complex forms the main attraction here.
It is most commonly referred to just as 'The Villa'. This Basilica has the distinction of being the holiest place for Roman Catholic's in the whole of Latin America.

The Shrine of Our Lady of Guadalupe is located at the foot of the Tepeyac Hill. It is believed that here is where the Virgin Mary appeared to St. Juan Diego. Construction of the Basilica began in 1531. It dates back to 1709.

The unstable ground and weakening foundation caused the Old Basilica to sink. It was replaced by a new Basilica in 1976. The Old Basilica has been since restored and opened to the public. Both places hold Mass, often at the same time. Devotees from all over the world come here to pay homage to Our Lady of Guadalupe.

The tilma of Juan Diego, on which the Virgin's image was imprinted hangs above the altar of the New Basilica. Each of these temples are uniquely beautiful in their own right. Inside the chapel at the top of the hill, you will find beautiful frescoes and paintings. This spot is the perfect place to enjoy the spectacular views of not only the chapel but also of the city.