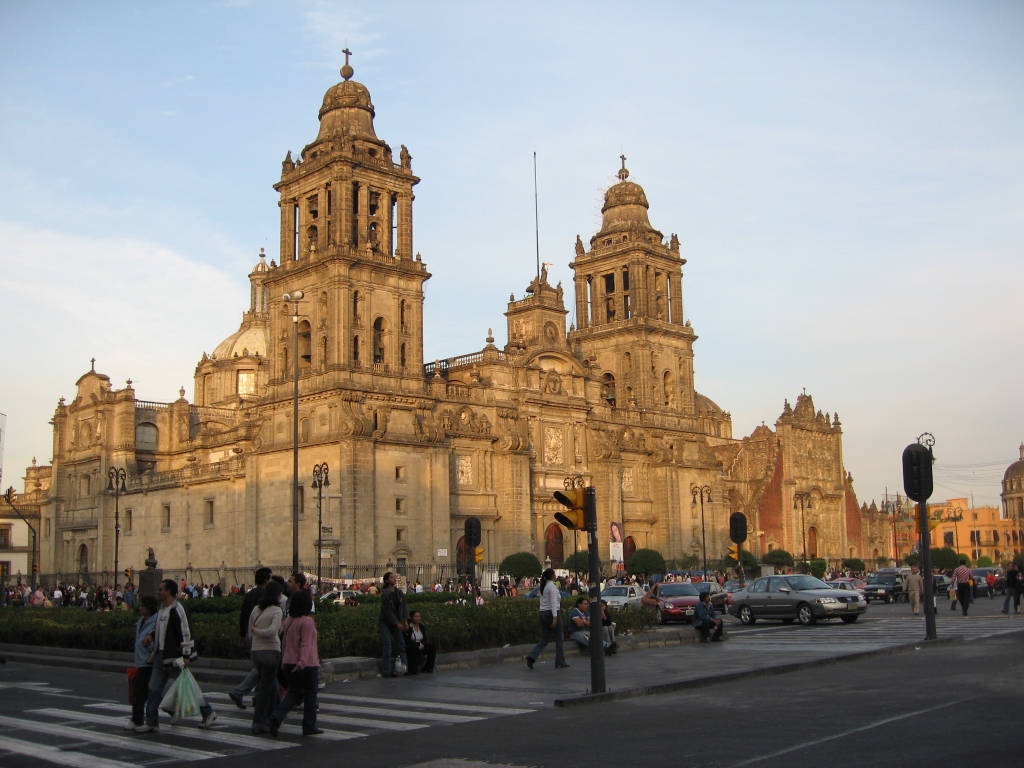 As you visit Mexico City reserve time to visit most beautiful churches which are beautiful in their own unique way. These historically famous, religious and sacred architectures are a must-see while in Mexico City.
Here are 5 most beautiful churches that are architectural masterpieces with spectacular exteriors and brilliant structures.

Metropolitan Cathedral (Catedral Metropolitana)
This outstanding cathedral, the largest in Latin America is in Zócalo, the city's main square. The 300-years of building the cathedral between the 16th and the 19th century reflect the architectural styles of Renaissance, baroque and neoclassical. The radiant façade and bell towers curated by architect Manuel Tolsá are jaw-dropping.

Basílica de Guadalupe

Credit: Juan Carlos Fonseca Mata / CC-BY-SA-4.0
This religious centre is located in the northern neighbourhood of Mexico City in Villa de Guadalupe Hidalgo. The first of two basilicas in Plaza de las Américas was built during the 16th and 18th century near the Tepeyac Hill, where a native man Juan Diego saw Virgin Mary, while the second was built in the 1970s. The basilica can seat around 50,000 people.

Templo de San Hipólito
The church is located at the juncture of Paseo de la Reforma and Avenida Hidalgo and is of cultural and historical importance. This religious pilgrimage is erected in the honour of San Hipólito on the site of La Noche Triste where Aztecs conquered the Spanish colonisers. Stop and admire the baroque-neoclassical details.

Iglesia de San Jacinto
This venerable church was built from 1564 to 1614 by the Dominican priests and is located in San Ángel. Enjoy the tranquil walkways, gardens and the stone cross in the garden with catholic and pagan elements. Admire the Churriguresco style exterior and interiors.

Iglesia de San Juan Bautista
Nestled in the charming neighbourhood of Coyoacán, this was one of the first temples built when the Spanish arrived. A touch of renovation in the early 20th century brought some significant changes like amazing frescoes and ornaments adorning the ceilings.