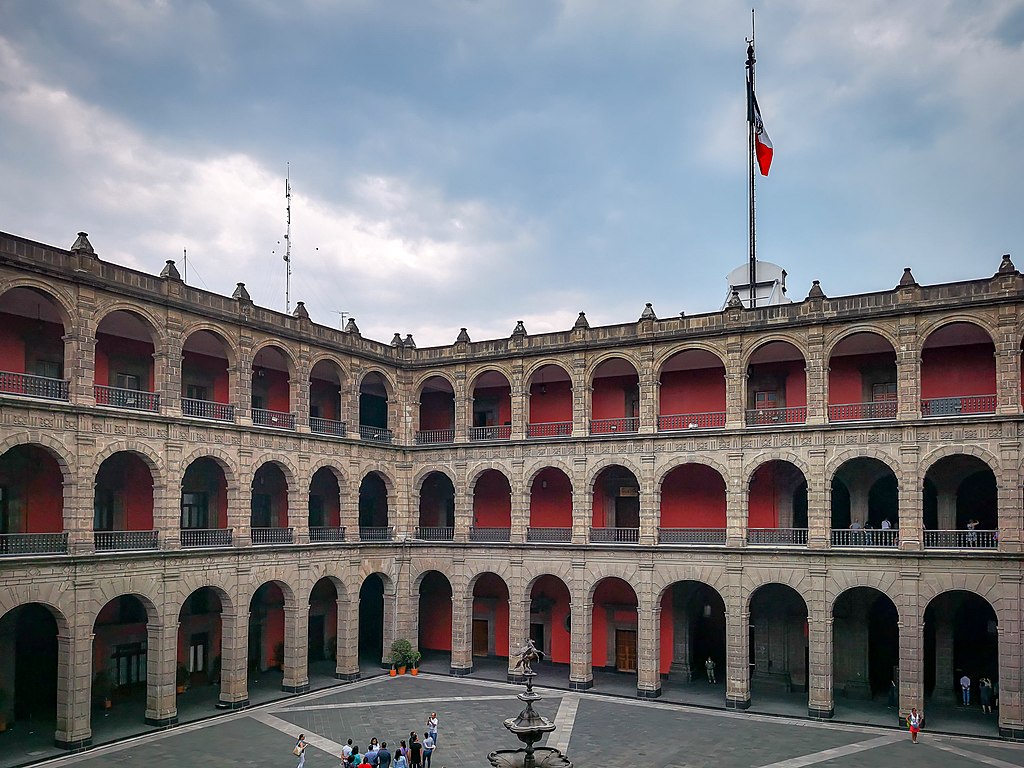 Mexico City, a historic yet modern city is brimming with Spanish culture and Aztec heritage. There are lot many things to do in Mexico City, but we have listed the top 5 things.
Palacio Nacional
The Palacio Nacional is the home to the President of Mexico and Federal Treasury. The former palace was built by Aztec emperor Moctezuma II in the early 16th century but was destroyed by Cortés in 1521. Though most of the premises remain off-limits, you can still admire artist Diego Rivera's triptych of murals, "Epic of the Mexican People". The arched interiors courtyards, fountains and the building itself is a fine representation of Spanish architecture.
Museo Frida Kahlo
Mexican artist Frida Kahlo was born, lived and died in La Casa Azul, or the Blue House, which is today one of Mexico City's most popular museums. Though the museum doesn't display best of her best works, it is a testimony to her passionate, stormy relationship with muralist Diego Rivera. There are several sketches to admire and less important pieces to see. But instead what catch the eye are the artist's mementoes and personal belongings still in much the same state as they were before her untimely death. The brushes, canvasses, pre-Columbian art collected by Rivera and prosthetic leg evoke the tender moments in Kahlo's life.
Palacio de Bellas Artes
Considered as one of the most splendidly beautiful buildings in the world, the Palacio de Bellas Artes is a white marble palace, a concert hall and arts centre ornamented with extensive murals by world-famous Mexican artists. It is a distinct yet aesthetic synthesis of Art Nouveau, Art Deco, and Baroque styles and has its own name - Arquitectura porfirista, or Porfirian architecture, the first stone of the building was placed by then Mexican President Porfirio Díaz, who had sanctioned the project. The palace is surrounded by elegant gardens and a permanent collection of art exhibition. Moreover, there are world-class exhibitions open to the public.

Museo Nacional de Antropologia
The Museo Nacional de Antropologia is by far the best place to go if you would love to spend an entire day exploring Mexico's indigenous history. Opened in 1964, the museum's 23 permanent exhibit halls are home to the largest collection of traditional Mexican art in the world, including the famous Aztec Stone of the Sun.

El Bazar Sábado
El Bazar Sábado or Saturday Market showcases Mexico's best-handcrafted work of weaving, beading, carving, painting, etc. There are lovely assortments of artists who sell these treasures in stalls along the streets. The works are traditional, sometimes slightly modified to suit tourists tastes. And if you know Spanish don't hesitate to haggle a bit.