Mexico City has always been one of the most popular destinations for culture seekers. Vacationists are in awe with the architectural finesse, and it is one city that stands out with its cultural relevance.
With COVID-19, most public places in the city are still shuttered. However, if you are yearning to visit some of the most remarkable attractions, you may love to virtually visit them instead. Why not enjoy a virtual vacation and get up-close with the artworks? You can soak yourself in the virtual world of art and culture and also make plans to visit these sites someday.
National Museum of Anthropology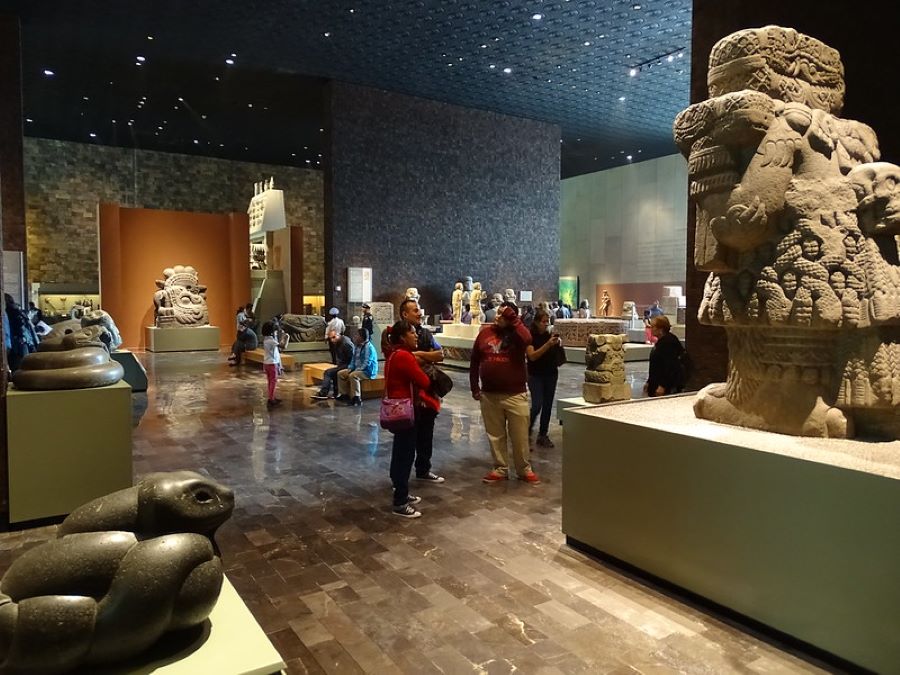 Credit: Flickr / Adam Jones / CC BY-SA 2.0
The museum was built in 1964 and is dedicated to archaeology and the history of Mexico's pre-Hispanic heritage. There is plenty to explore with 23 exhibit rooms, filled with ancient artefacts. With over 600,000 art and other objects, and some collections dating from the pre-Hispanic period, the online museum experience is worth exploring.
---
Artworks of Frida Kahlo and Casa Azul
Tucked away in Mexico City's Coyoacán district, the Casa Azul is where the renowned artist Frida Kahlo was born. You can virtually ahttps://www.youtube.com/watch?v=DaZjXZhg_OAdmire the blue villa and its sprawling gardens. Wait, there's more! You can also admire some of the artist's groundbreaking works. The artworks resonate the Mexican heritage and are a virtual treat.
---
Palacio de Bellas Artes
The Palacio de Bellas Artes (Palace of Fine Arts) is one of the most popular cultural sites in Mexico. The exterior of the building has a touch of the Neoclassical and Art Nouveau styles, and the interior is predominantly Art Deco. The architectural elements capture the essence of Mexican history and culture. You can also look out for diverse murals created by famous Mexican artists such as Diego Rivera and David Siqueiros. The building hosts some of the most noteworthy performances and exhibitions.