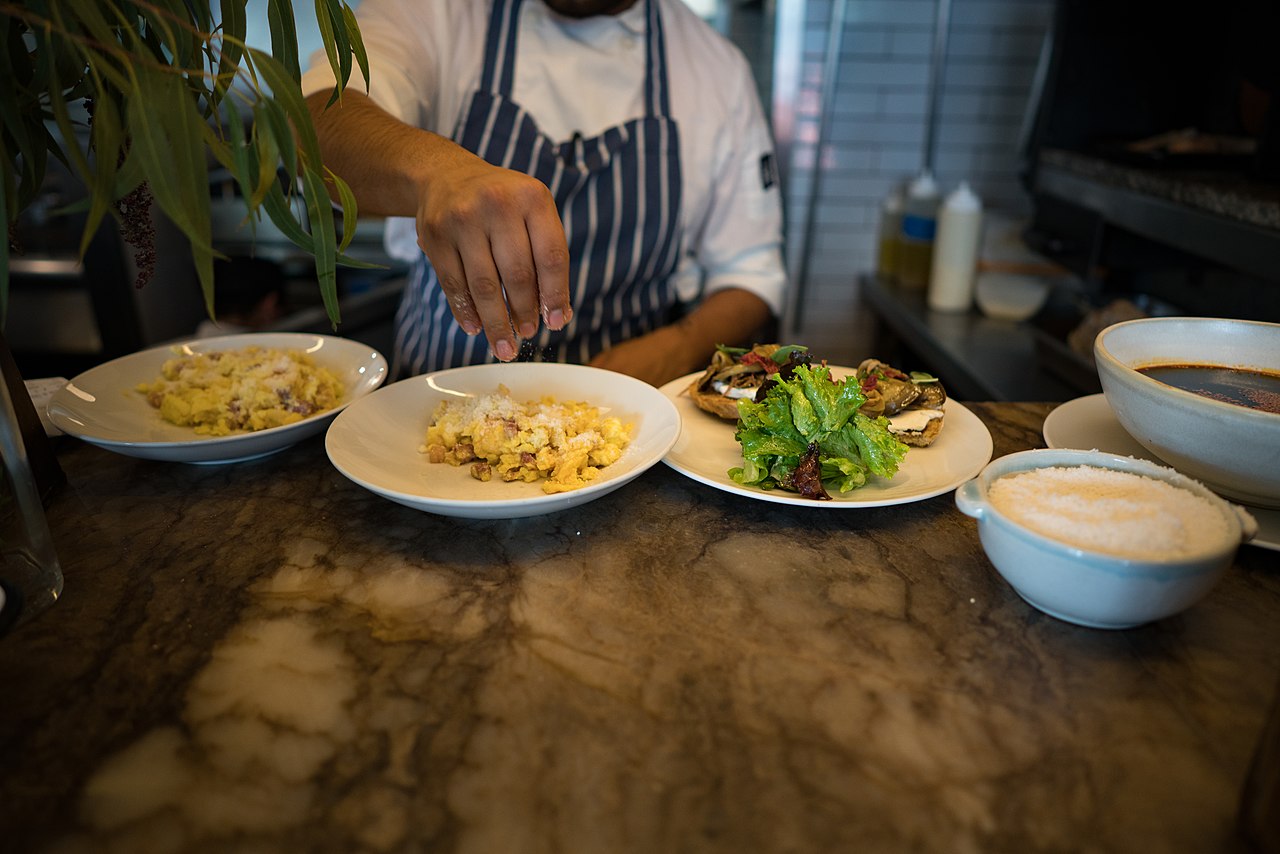 Credit:  Flickr / Nan Palmero / CC-BY-2.0
Scrumptious breakfasts are explosions of colour, flavour, aroma and lovely textures. The hotels in Mexico City present delectable breakfast buffets and are worth a visit.
Following are some of the restaurants which are pure gastronomic treasures and you can try tortillas, chilaquiles, churros and more.

Sir Winston Churchill's
Mexico City's reputed restaurant started in 1972 offers a brilliant range of English cuisine. The Tudor-style mansion set in the heart of the City is a food haven. This is a great place to hang-out.

Restaurante El Cardenal Alameda
One of the most prominent restaurants in Mexico City where the ambience, food and service are par excellence. The breakfasts are succulent and you can try the Omelet with Escamoles, hidalguenses gorditas, and scrambled casserole. The vanilla concha (Mexican sweet bread), and hot chocolate are lip-smacking.

Restaurante Antiguo San Angel Inn
It was an old Carmelite monastery which was turned into a well-known restaurant with exquisite furniture, live music. The restaurant is near the famous Diego Rivera-Frida Kahlo studio. Try the chocolate croissants, Oaxaco tamale, eggs Benedict and refreshing coffee.

Limosneros
This romantic restaurant has a dreamy lit grotto, magnificent beaded artworks by the Huichol tribe and an airy upstairs level. The mezcal menu testifies the Mexican gastronomy and is a delight to the senses. The dishes curated with a contemporary twist by chefs Marcos Fulcheri and Carlo Melendez are a treat.

Agua y Sal Cebicheria
One of the best seafood restaurants in Mexico City and is a must-visit. You can feel the commitment and passion in the dishes curated by chefs Ismael and Octavio Sánchez Ortega. Try the shrimp tostada (Tostada is a Spanish word meaning "toasted") and ceviche which can be sampled with a remarkable range of sea salts.