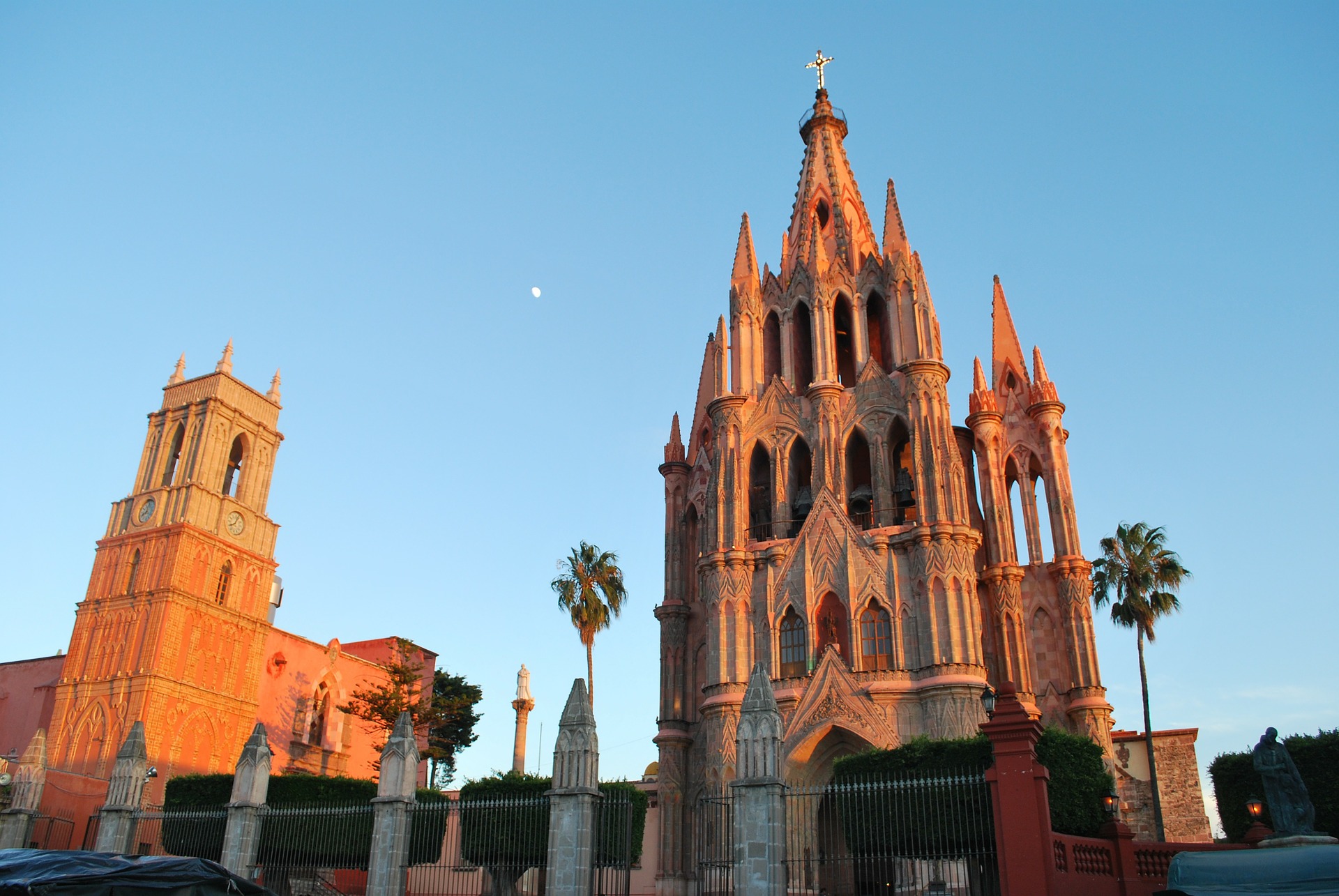 The mystical city of San Miguel de Allende in central Mexico attracts visitors from all over the globe. The city is steeped in history and has an enchanting ambience.
Plan a one day trip from Mexico City to this magical city of
San Miguel de Allende
and experience the splendours of the city. There are plenty of things to do and see in this colonial city.
The four-hour journey from Mexico City to San Miguel de Allende can be traversed by bus, or you can also
rent a car
and travel on your own. Around 265 km northeast of Mexico City in the Guanajuato state, the city presents narrow cobblestone pathways, magnificent architecture, and cosmopolitan culture.
Immersed in history and declared as a
UNESCO World Heritage site
, the city was known as the silver route. The city's name was coined after General Ignacio Allende, a key figure in Mexico's War of Independence. Today the magnificent colonial architecture with Spanish overtones is admired by thousands of tourists. The Parroquia de San Miguel Archangel, the city's tallest building's façade was brilliantly designed by architect Zeferino Gutierrez. The art and culture have deep roots and you can look out for the art and design centre the Fabrica La Aurora. Explore the eclectic shops like the art galleries, souvenir shops and old stores like the homoeopathic pharmacy store Botica De Santa Teresita.
Walk around the narrow cobblestone pathways and enjoy the historic centre of San Miguel. The city is a popular foodie destination presenting delectable cuisine. Look out for the
Moxi Restaurant
at Hotel Matilda where the dishes are curated by eminent chef Enrique Olvera. The rooftop restaurants and bars are exciting spots to indulge in the city views. The gorgeous lavender-toned jacaranda trees and the breathtaking sunrises and sunsets make it a perfect holiday destination.