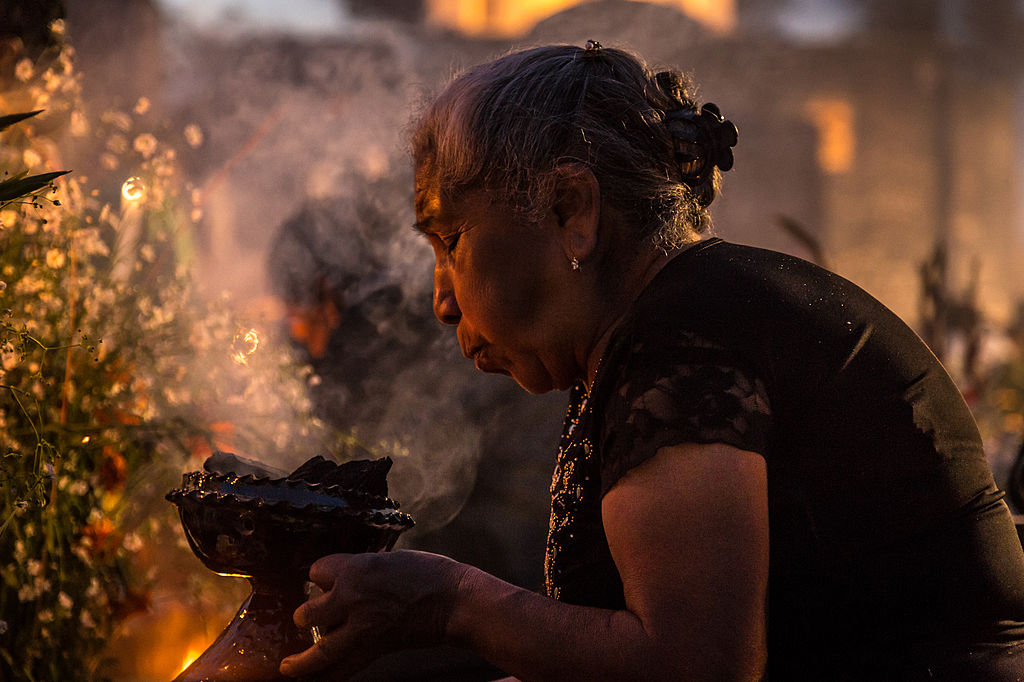 Credit: Jordi Cueto-Felgueroso Arocha / CC-BY-SA 4.0
The varied events in the month of November in Mexico City is a reflection of the country's rich cultural and traditional values. 
The best time to visit Mexico is in the fall, as it will treat you to some of the city's best-known events, like the Day of the Dead (Día de Los Muertos), Festival de las Calaveras, etc.
The series of festival kick-starts with the Day of the Dead celebrations, from October 31st to November 2nd, followed by Dia de la Revolucion, the Revolution Day on November 20th. The day is celebrated for the anniversary of the Mexican Revolution, 1910. Processions and celebrations take place all through the country. However, the official holiday is on the 3rd Monday of the month.
Several local festivals are held in Mexico City in the month of November such as the San Felipe Shrimp Festival, Los Cabos International Film Festival, San Miguel de Allende Jazz Festival, Maestros del Arte Folk Art Festiva, International Gourmet Festival, Yucatan Bird Festival, and the National Silver Fair The Mexico city weather in November is categorized by fundamentally constant daily high temperatures, the cloud cover ranges from 'mostly clear' to 'partly cloudy', but you will need to carry proper clothing as the air is relatively drier and the dry season subdivides further into a cold and warm period.
To be a part of all the festivities book your
flights to Mexico City
before it is too late.