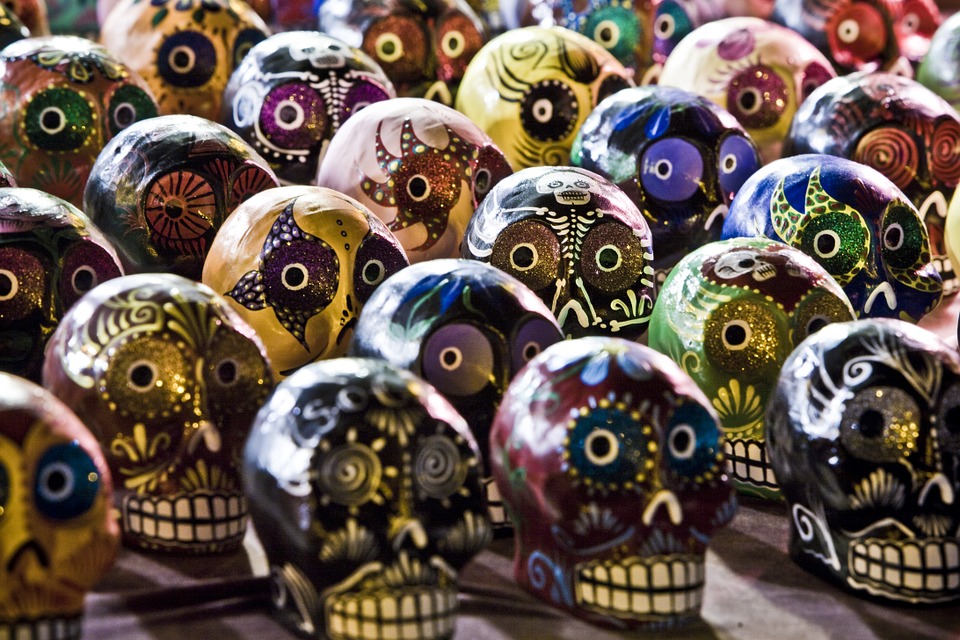 Mexico City is popular for its spectacular festivals. It is a treat to be in the city in early November, where one can celebrate the Day of the Dead (Dia de Los Muertos)festival. The festival is a wonderful experience that has deeply rooted in indigenous traditions and modern fanfare, and the three-day celebration begins on October 31st and runs through November 2nd. So, those in the city during the festival, get ready to experience sugar skulls, a splash of marigolds, face-paint, the ceremonial dress of La Calavera Catrina ('Dapper Skeleton').
What does it mean?
Day of the Dead is a joyful Mexican tradition celebrating death. It is a time when people honour their loved ones who have passed away by visiting cemeteries and decorating their graves flowers (Cempazuchitl or Mexican marigolds) and mementoes like pillows, CDs, etc. The three-day celebration connotes the spirits of the deceased children, and the deceased adults returning to earth for a day. 
What to look out for?
One cannot miss the vibrant parades and processions and sugar skulls that are used to decorate graves of loved ones. Plenty of vendors display their artwork and handmade goods, and there is also a brilliant array of food. It is best to take a leisurely walk to absorb the festivities and observe the locals offering prayers.
Where to celebrate?
The celebrations may differ from town-to-town, and visitors could also plan to take a trip to Puebla and enjoy a scrumptious carb dish at Rosewood Puebla, or head to Acapulco, and enjoy the live bands performing over some hot cocoa and traditional Mexican dishes.
Must Try Food(s)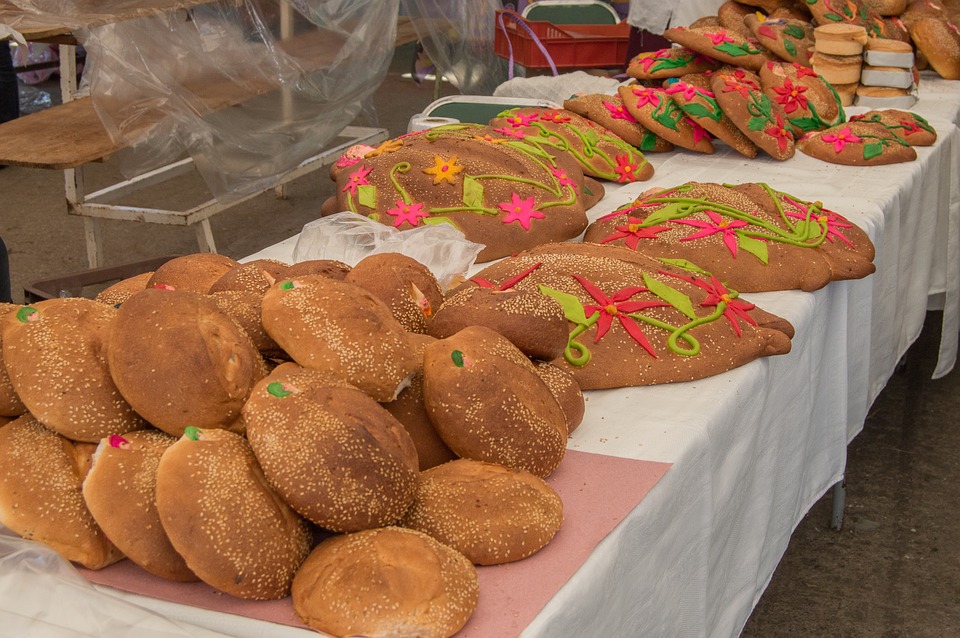 Pan de Muerto (bread of the dead), is sweet egg bread, and surely is a mouth-watering treat. Bakers have also started to include options for celiacs and vegans, with gluten-free and organic options available.