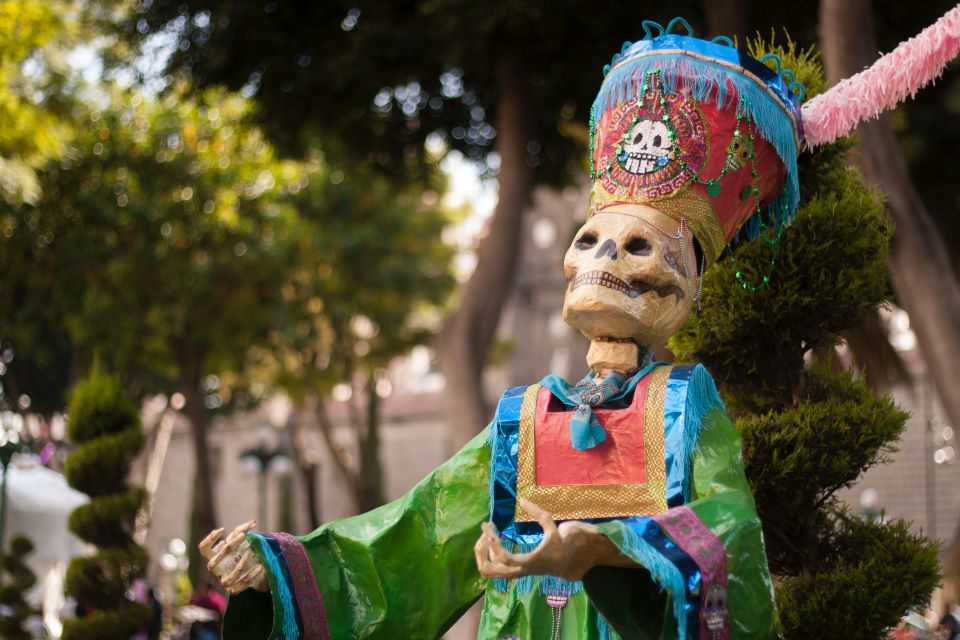 Have you travelled to a vibrant place like Mexico City? While the city is a good year-round vacation destination, October is a great time to plan a trip. Guests can find plenty of activities lined up, great sightseeing opportunities, and fun-packed things to do. 
What's more: October marks the start of the Dia de Los Muertos (Day of the Dead) celebrations, making it a great time to revel in the festive vibes. Here are some great places to visit in and around Mexico City during the Day of the Dead celebrations.
Michoacán
Michoacán is around a 4.5-hour journey from Mexico City and is a great place to visit during the Day of the Dead. One can consider renting a car to travel to Michoacán. The celebrations are a legacy in the city, and guests will find plenty of attractions that fill the streets and alleys. Foodies will love to try the diverse cuisines - some must-tries are the traditional sweet bread (aka pan de muerto) and poblano peppers stuffed with cheese. While in Michoacán, guests can also take time to visit the pristine beaches and explore places like Morelia.
Oaxaca
Head to Oaxaca, which is around a 6-hour journey from Mexico City, for the Day of the Dead celebrations. The celebrations include families in Oaxaca commemorating the deceased by making altars with decorative skulls and offering food and drink for their loved ones. Visitors can also explore the city at night, where they can tour the main pantheon of Santa Cruz Xoxocotlan. It's a great time to experience the festive vibes, music, and colours of the celebrations in Oaxaca.
San Luis Potosí 
For adventure seekers, San Luis Potosí is blessed with many popular places to explore. Those who are around the city during the Day of the Dead celebrations can find plenty of exciting things to do and see. In the city, the indigenous people of La Huasteca Potosina celebrate all aspects of the day through a tradition known as Xantolo. 
The tradition includes all the classic celebrations with sugar skulls, elaborate altars and skeleton decorations, marigolds, and more. The festivities include day-long parties in the town square that start in late October and run to early November. Visitors will love to soak the festive vibes and enjoy the numerous activities.