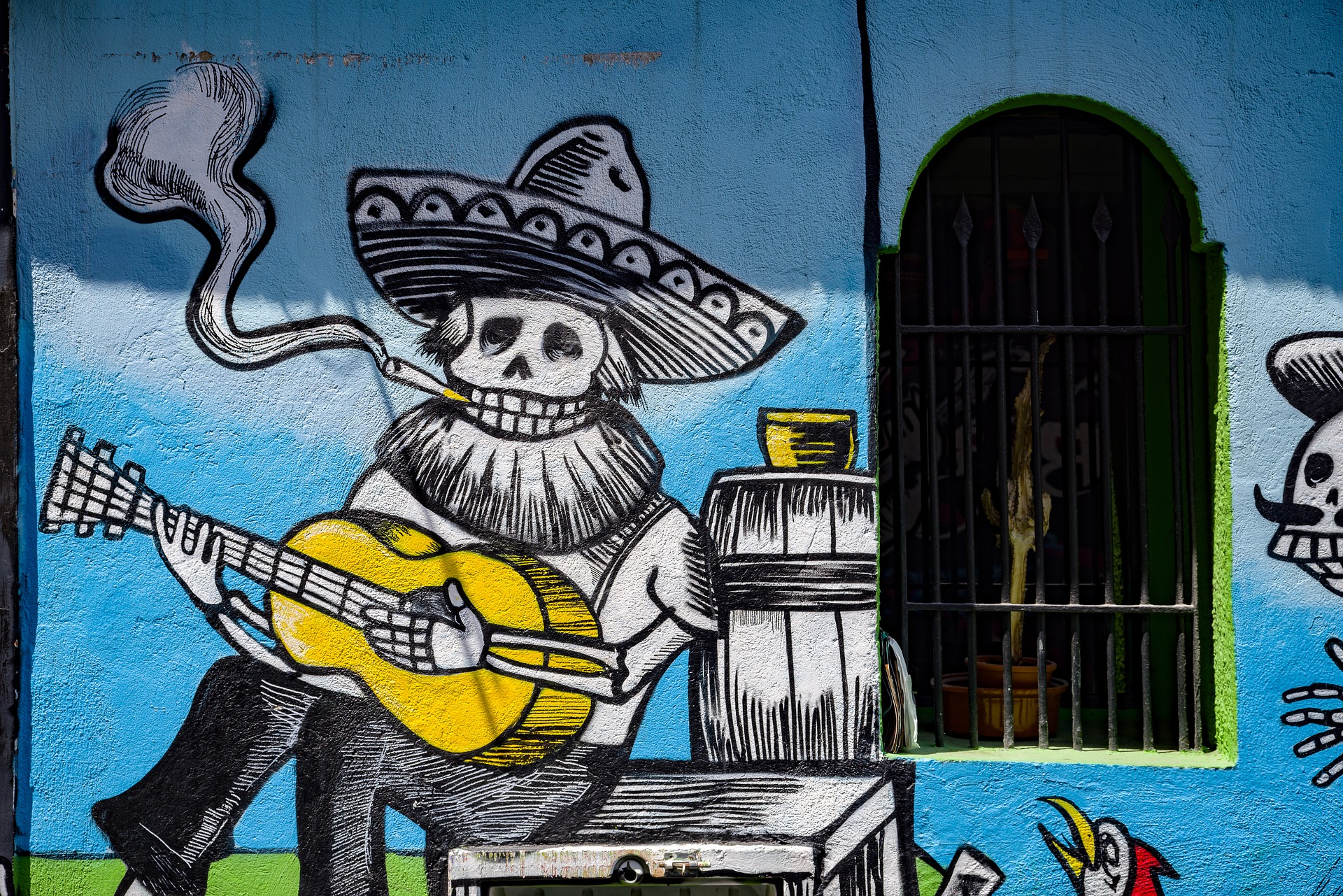 Day of the Dead (Día de Muertos) in Mexico City is a fascinating festivity. You can visit quiet candlelit cemeteries to wander through for an intimate experience of this ancestral tradition or take part in the iconic Day of the Dead parades and concerts.
The Day of the Dead celebration holds great significance in the life of Mexico's indigenous communities. The fusion of pre-Hispanic religious rites and Catholic feasts brings together two universes, one marked by indigenous belief systems, the other by worldviews introduced by the Europeans in the sixteenth century. 
Locals embellish shrines at home by decorating the sepia photos of their departed relatives with flowers, lighting incense as well as using other brightly coloured decorations and offering food. Other burn candles at the graves offer sugar skulls, marigolds, their favourite foods and beverages as well as staying at the graves for the whole night.  October 31st ushers in 'Noche de brujas' (night of the witches).There are separate days for honouring souls of children and infants on 'Día de Los Inocentes' which is held on November 1st while 'Día de Los Muertos' is observed on November 2nd. In Mexico City, it is a national holiday, given between October 31st and November 2nd every year.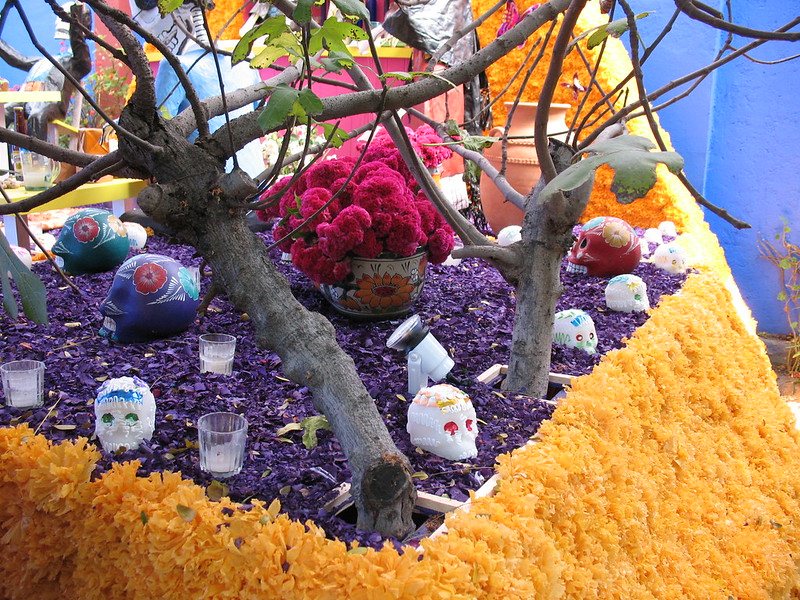 Credit: Flickr / Bogdan Migulski / CC-BY-2.0
You cannot miss out on the Day of the Dead parade in Mexico City which has become a major event. The parade displays some of the beautiful ancestral traditions of Day of the Dead, complete with large skeleton puppets, moving altars, alebrijes (mythical spirit creatures), marigolds, catrinas, skulls, traditional dancers, and more. CDMX Ministry of Culture announced that the parade will be held on the actual Day of the Dead, November 2. The time for the 2019 parade has not been officially announced yet, but you can follow their Facebook page for updates. 
Many of Mexico City's museums put up elaborate ofrendas (offerings) to remember persons that the museum wishes to honour. Casa Azul a museum dedicated to Frida Kahlo dedicates an elaborate ofrenda to her; a truly wonderful tribute to a beloved artist.
Other museums also put up ofrendas at Anahuacalli and the Museo Nacional de Culturas Populares. Anahuacalli is a museum dedicated to Diego Rivera (Kahlo's Husband) which dedicates its ofrenda to the famous Mexican artist. Meanwhile, the Museo Nacional de Culturas Populares displays ofrendas from different parts of Mexico.