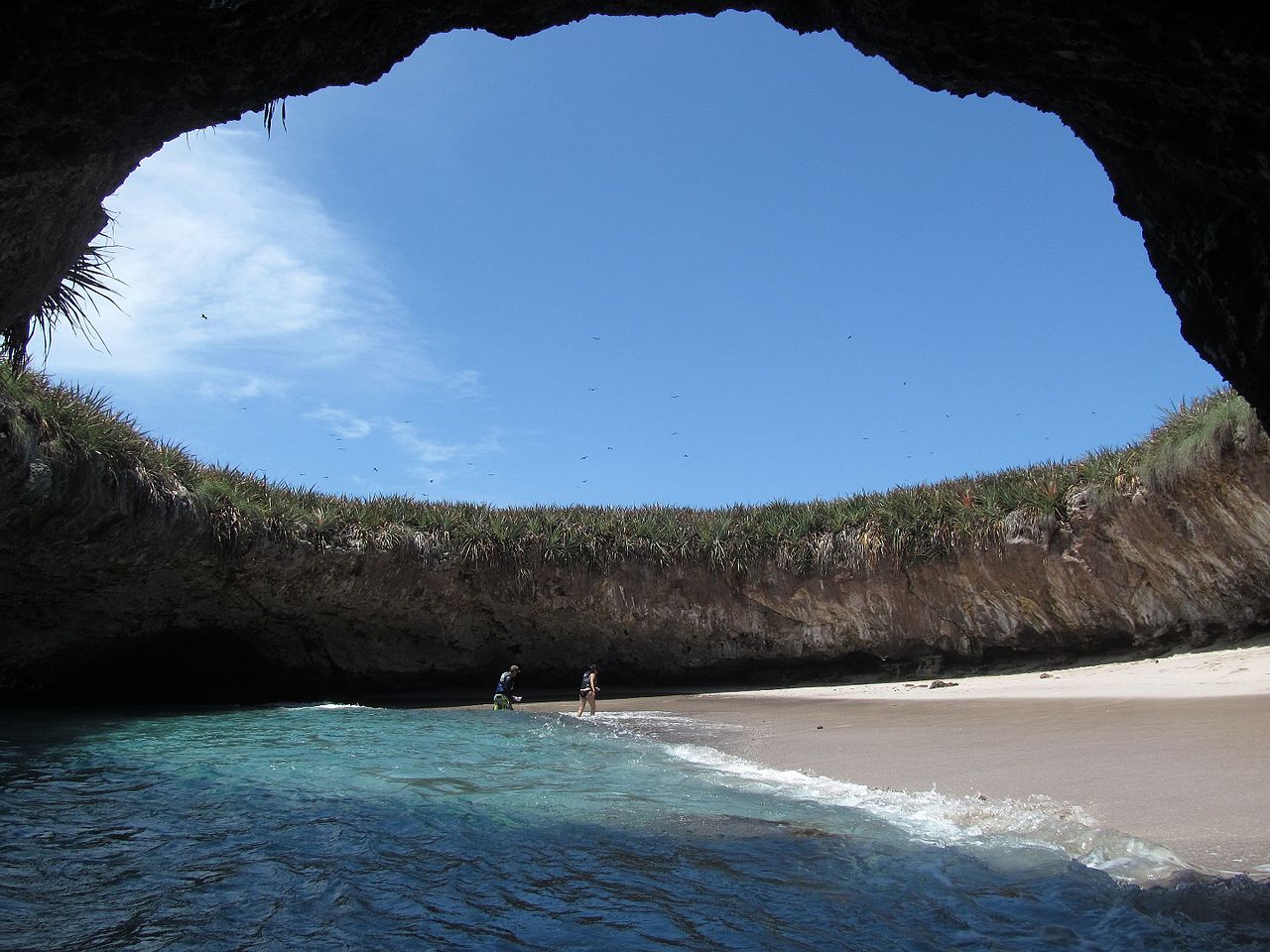 Credit: Flickr / Christian Frausto Bernal / CC-BY-SA 2.0
The Beach of Love or the "Playa de Amor" famed as the "Hidden Beach" lies about 20 marine miles from Puerto Vallarta.
Situated in the Marieta Islands this idyllic beach has remained untouched by humans for many years. The turquoise crystal clear waters rush playfully to the pristine white shores untarnished by the outside world. The beach was unknown to humans, but after photos of the beach became viral on the internet the beach became very popular. Despite its fame, the beach is not crowded due to the difficulty in getting there and also a permission is required from the Mexican Government to travel here. The small tunnel, about 59ft in height with only 6 ft of the gap between water and rock, and has to be crossed only by scuba diving or swimming, and that too only during low tide.
The islands are well known as the "Galapagos of Mexico," are an ecological treasure. Formed by volcanic eruptions thousands of years ago, the Marieta Islands have an extravagant collection of flora and fauna as well as aquatic species such as manta rays and humpback whales which earned it its identity as a UNESCO World Heritage Site.