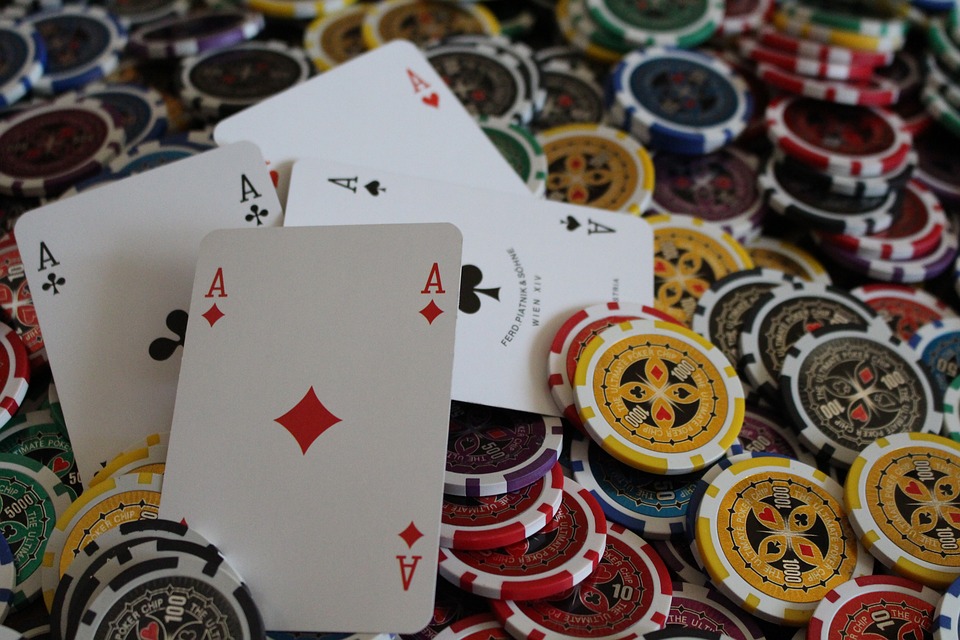 Most Americans probably associate poker in Mexico with tourism or with the exiles who have gone there to play the game online legally. When online card playing was banned in their country in 2011 this became the easiest place for Americans to earn money from playing poker. Once they couldn't legally play the game that they love in the US, many crossed the border to play and earn money to their heart's content.
Yet, Mexico has given the world of poker a lot more than just a convenient place to play the game legally while enjoying an enviable lifestyle with lots of culture and entertainment. Some famous players have also come from here and Mexico has even contributed with different ways of playing the game. The following are some of the main reasons why this country has made a name for itself in this respect.
Mexican Poker
Mexican poker is popular in Southern California and is slowly spreading to other places as more people find out about its charms. If you have ever come across this game, then you will already know that it is basically a variation of 5-card stud. The starting point is to take the 8s, 9s and 10s out of a standard pack of cards. The joker stays in, though, meaning that you have a total of 41 cards to play with.
Each player gets dealt five cards overall. The betting begins after each player has one card that is face up and another that is face down. There is the option of turning over the face-down card before the third one is dealt. If this is done, then the third card is dealt face down and, if not, then the new card arrives face up instead. The betting rounds continue and after each player has five cards, the player with the highest ranking hand is the winner.
For the purpose of this game, the joker acts as a wild when it is face down. However, when it is facing up it can only be used as a wild alongside aces, flushes, and straights. Mexican poker is now especially popular in the Los Angeles area and is well worth trying if you want to try out a fresh way of playing poker.
Top Mexican Players
There are currently some highly rated professional poker players who were born in Mexico. Among them is Angel Guillén, who hails from Mexico City. He made a big impression at the 2009 World Series of Poker by winning over $800,000 in no-limit hold'em events, which made him a well-known figure among followers of this game.
Then there is Santiago Nadal. This player is also from Mexico City and is building up an impressive string of victories. In fact, he is now fourth in the list of all-time earnings for poker players from Mexico. His total live earnings total has recently passed the $1 million mark and his best win to date was a $237,888 prize that he scooped in Barcelona in 2014.
Taking first place on that all-time money list is Juan Carlos Alvarado. With total live earnings of well over $4 million to date, Alvarado also came second in the 2007 World Poker Challenge. He has captained Mexico in the World Cup of Poker, having been born there before moving to Texas as a child.
Luis Velador
Despite the impressive success of the previous players, it is arguably still Luis Velador who is the best-known of all of the current generation of Mexican poker players. Born in Jalisco, Velador has been playing professionally since 1997 and now lives in California.
In that time, he has won two WSOP bracelets and has career live earnings of over $2 million. His two WSOP bracelets came in 2008 and 2010, with these two wins alone giving him earnings of over $800,000. Velador worked as a tile setter before embarking on his career as a poker professional. He is now said to play mainly in mid-limit cash games in LA when not taking part in big tournaments.
Who will be the next Mexican poker player to achieve fame and fortune? Since the road to Vegas for WSOP 2018 has already started, it may not be too long before we find out the answer. Any player with a passion for poker can look to qualify online in order to join the professionals for this thrilling poker tournament, where Texas hold 'em. Omaha hi/lo, and seven-card stud are among the poker variants played.
Luis Velador interviewed after winning in 2010
The Mexican Influence in Texas Hold 'Em
One of the most popular poker variants right now, Texas hold 'em is believed to have been invented in the Texan city of Robstown. This hot and humid part of Texas with a population of close to 12,000 sits close to the border with Mexico and has traditionally had a strong Latin-American community.
It isn't known exactly when this hugely popular version of poker was created or who first thought of it. It is believed that it was first played here in the early part of the 20th century but historical records are lacking. Was it created by Mexican immigrants or were they perhaps among the first to play this new game before it spread to Las Vegas and farther afield?
Well, the 2010 census figures show that over 90% of the population of Robstown is currently of Latin-American origin. If we look back at the intriguing history of this settlement, it is clear that there was already a thriving Mexican community here around the time that Texas hold' em was created.
These days, this poker variant is one of the most popular all over the world. Often described as the thinking man's poker game because of its strategic possibilities, it is easy to imagine Mexican nationals in the early 1900s playing this game during the long, hot Texan summers.
The Mexican influence on the world of poker certainly shouldn't be underestimated. Given the growing worldwide popularity of this game, it would come as no surprise to see more and more Mexicans start to make a name for themselves on online sites or in big poker tournaments.