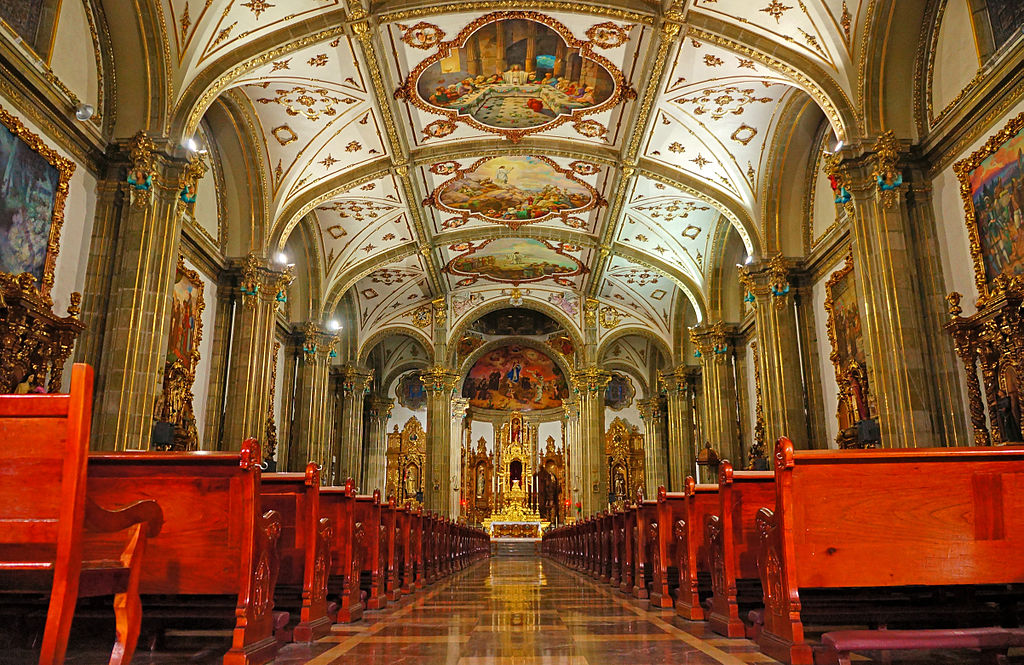 Credit:  Xavier Quetzalcoatl Contreras Castillo / CC-BY-SA 3.0
Mexico City is undoubtedly the destination for a deeper cultural and spiritual connection. Aside from historical buildings, museums, and food, the grand churches speak volumes regarding the city's story, struggles, and faith. From the golden-clad columns to solid treasure altars, the details and collections guarded by religion prove fascinating and educational too.
Iglesia de San Juan Bautista

Situated in the lovely Coyoacán area, is one of the oldest churches built after the Spanish arrival. It's a national monument and attracts a massive number of visitors each year. The imposing structure comes with baroque architecture facade, intricate ornaments, and majestic dome.
---
Basílica de Guadalupe
The new basilica was created when the old one had sunk to a significantly hazardous level. Dedicated to Our Lady of Guadalupe, the basilica is one of the most visited churches in the world. The church features charming chapels, a museum, a library, guided visits, and a special relic of Saint Juan Diego Cuauhtlatoatzin's cloak
---
Catedral Metropolitana
 
The largest cathedral in all of the Americas, Catedral Metropolitana houses 14 chapels open to the public, 2 private chapels, 2 bell towers, and a facade that incorporates architectural styles with baroque, neoclassical, and renaissance influences. Located at the Zocalo, the cathedral is at the centre of Mexico City, and within the veins of tourism. The interiors are a stunning sight, with commanding golden altars nearly as high as the ceiling.