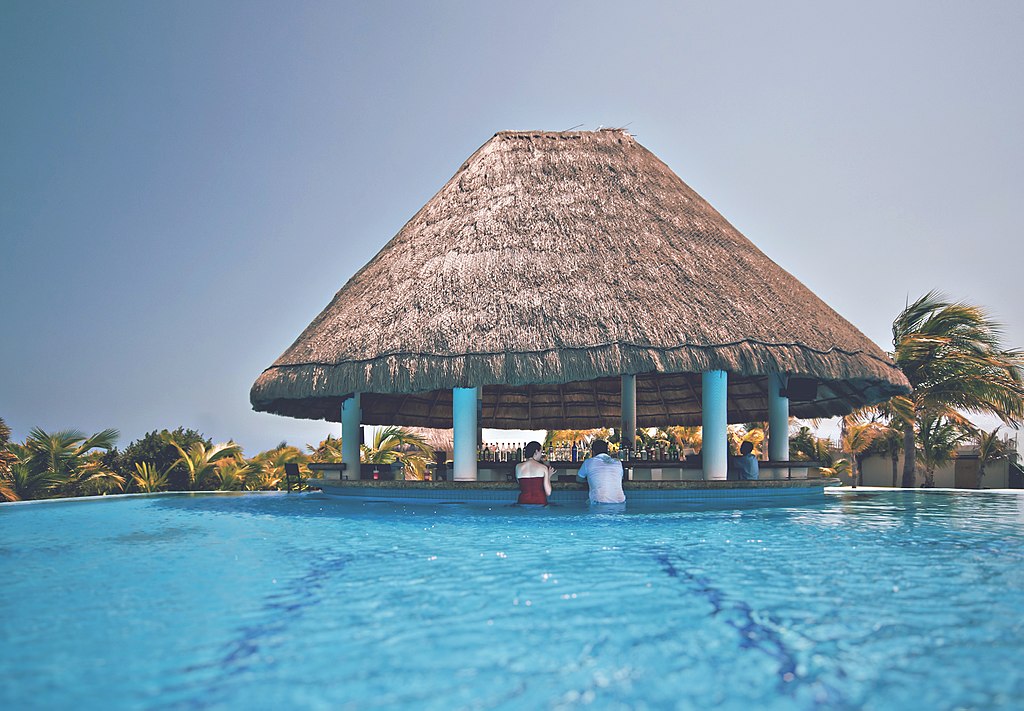 Spa Marquis inside Marquis Reforma Hotel and Aurora Spa from Las Alcobas Hotel will send you off rejuvenated, happier, and rested before leaving their lobbies.
Spa Marquis also features a fitness centre and a beauty salon. They cater to cosmetic whims including manicure, pedicure, hair styling, colouring and skin treatments. Guests are free to use their Hydrotherapy tub, Swiss shower, Jacuzzi, steam bath, sauna, and Indoor relaxation pool (Adults Only).
Spa Marquis' massages offer variety, depending on your target area - Aromatic Massages is Anti-Stress Massage, Deep Tissue Massage, Hot Stone Massage, Thai Massage. The spa offers exclusive services for Body Treatments like Egyptian Bath, Diamond Magnetic Ritual, Citric Infusion (for damaged skin), and Tired Legs.

Address: Marquis Reforma Hotel & Spa, Paseo de la Reforma 465 Col.
Cuauhtemoc. Mexico, D.F. 06500
Contact: 52-55-5229-1200
---
Aurora Spa in Las Alcobas Mexico City has a long list of comforting services.
Massages are classified as
The Aurora Signature Massage (medium pressure) MXN1500 for 60-minutes /MXN2000 for 90-minutes
Deep Arnica Massage (strong pressure) MXN1600 for 60-minutes/MXN2100 for 90-minutes
Aromatherapy Tlilxochitl (light pressure) MXN1400 for 60-minutes/MXN1900 for 90-minutes
Detox Massage (targeted pressure) MXN1900 for 60-minutes/MXN2400 for 90-minutes
Sports Massage (strong pressure with stretching) MXN2200 for 90-minutes
Obsidian Hot Stone Massage (medium pressure) MXN2400 for 90-minutes
Lemon and Rosemary Jet Lag Massage (medium to hard pressure) MXN850 for 30-minutes
---
Cinq Mondes Treatments utilizes only Cinq Mondes products in their services. Cinq Mondes from France is a pioneer in global excellence for crafting wellness traditions into modern beauty concoctions.
Facials:
KO BI DO Anti-Aging Facial MXN2300 for 90-minutes
KO BI DO Lifting and Plumping Facial MXN2100 for 60-minutes
Sublimidor Facial MXN1900 for 60-minutes
Body Treatments:
Relaxing Leg Ritual MXN1100 for 45-minutes
Polishing Papaya Puree Scrub MXN1100 for 45-minutes
Slimming and Firming Brazilian Ritual MXN1200 for 45-minutes
Healing Rituals:
Nourish (scrub + wrap + massage) MXN2400 for 90-minutes
Detox (scrub + detox massage) MXN2600 for 90-minutes
Rejuvenate (reflex+ back rub + back massage) MXN2400 for 90-minutes

Indigenous Treatments:
Purify (exfoliation + wrap + hydration) MXN2000 for 60-minutes
Heal (wrap + skin souffle) MXN2000 for 60-minutes
Men's Essentials:
Cleanse (back rub + back massage + moisturizing treatment) MXN2000 for 45-minutes
Relieve (Head, neck & scalp massage + foot massage) MXN2000 for 45-minutes