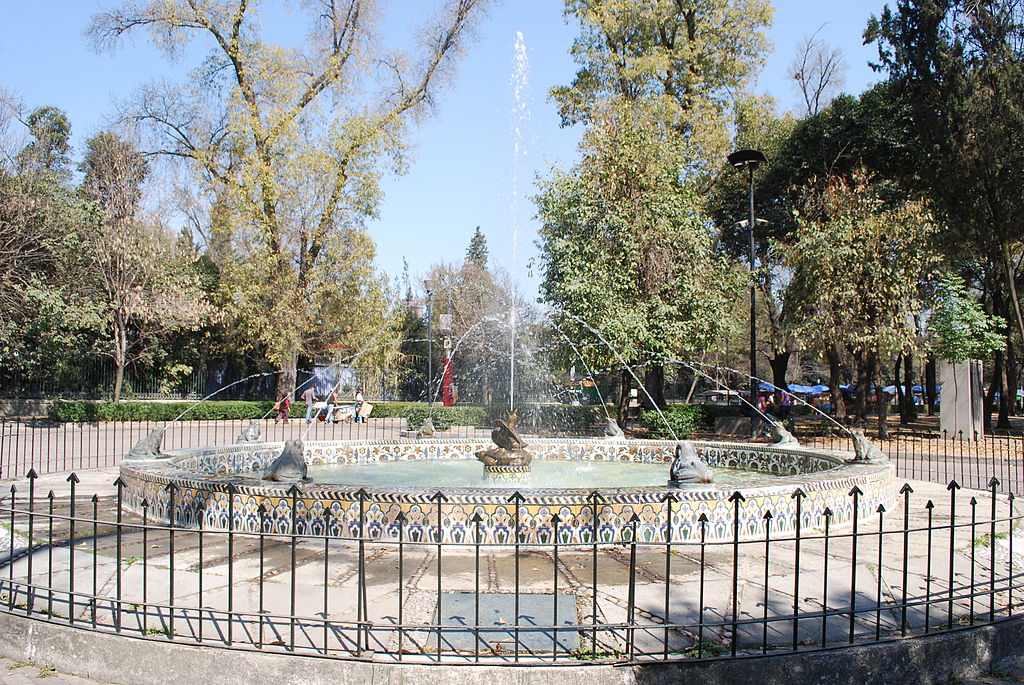 Chapultepec Park is an urban forest park located in Mexico City. It is a hub for all sorts of weekend activities for families, sports venue for athletes, a runway for joggers and dog-walkers, and also dubbed as the 'lungs' of the metro. Here are 3 specific attractions worth exploring upon your visit.
La Feria Chapultepec Mágico
This amusement park is the ultimate pit stop for fun, thrilling rides, and exhibits for dolphins and reptiles.
Extreme coasters include La Montaña Triple Loop, La Montaña Rusa, Cascabel, and heart-thumping attractions like Free Jump, La Casona del Terror, and Power Tower.
Rides for Teens giving high adrenalin are the Batidora, Martillo, Sombrillas, Trabant, Nao de China, Ratón Loco, Tren del Amor, Cóndor, Carro Chocones, Akron Racing Karts, La Tirolesa.
Families can enjoy rides together in the Bomberos, Cabaña Chueca, Carrousel Musical, Castillo de Cristal, Julio Verne, Tren Expresso, Troncos, Simulador Iwerks, Eurobungy, Juegos de Destreza, Carrousel Familiar.
Most rides are Kid-friendly. The list starts with the Fantasia, Fórmula K, Inflable, Laberinto, Minirueda, Monoriel, Payaso Loco, Puente Mezcala, Globos de Cantoya, Supersónicos, Tamborcitos, Tazas Locas, Topolinos, Tren Especial, Tren Rio Grande, Sillas Voladoras, Látigo Infanil, Galeones Vikingos, Minichocones, Las Burbujas, La Cola de Chester Cheetos, Baron Rojo, Batimóvil, Castillo Feliz, Dakkar, Emergencia 911.
Facilities: Locker Rentals, Comfort Rooms, Infant Changing Rooms, Clinic, Phones, Baby Carriage Rentals, ATM, No-Smoking Areas, PWD-friendly
Address: Circuito Bosque de Chapultepec, 2a Sección Juegos Mecánicos, Mexico City
Tel: +52 55 5230 2121
Hours: 11 AM to 6 PM
Entry Fee: 90 MXN to 190 MXN
---
National Museum of History / Chapultepec Castle
In the middle of Chapultepec Park lies a castle on top of Chapultepec Hill. The Chapultepec Castle was made presidential residence by several former Mexican Presidents, as well as a guest residence for foreign dignitaries. It has since been serving as a museum, featuring collections from National Museum of Archaeology, History and Ethnography (Cultures).

Address: Chapultepec Park, Mexico City, Mexico, 11580
Tel: +52 40-40-52-17
National Museum of History Hours: Tuesday - Sunday 9 AM to 5 PM
Entry Fee: 64 MXN
---
Chapultepec Zoo
It's free! The zoo is another great family getaway inside Chapultepec Park. Visit our animal friends and learn about their unique traits, feeding habits, and habitat adaptation. Featured animals include kangaroos, caracal (wild cat), gorilla, hyena, hippopotamus, jaguar, giraffe, lemur, lions, orangutan, Mexican fox, bear, pandas, penguins, rhinoceros, tapir, and tigers. A food court within the zoo provides a selection of tasty and affordable meals.
Butterfly Sanctuary entry fee: 40 MXN
Reptiles and Amphibians entry fee: 35 MXN
Baby carriage/ stroller rental: 30 MXN (single), 50 MXN (double)

Address: Calle Chivatito s/n 1ª sección del Bosque de Chapultepec, Col. San Miguel Chapultepec, C.P. 11850,
Delegación Miguel Hidalgo, México D.F.
Tel. 5553-6263 ext. 2202
Hours: Tuesday - Sunday 9 AM to 4:30 PM
Free Admission