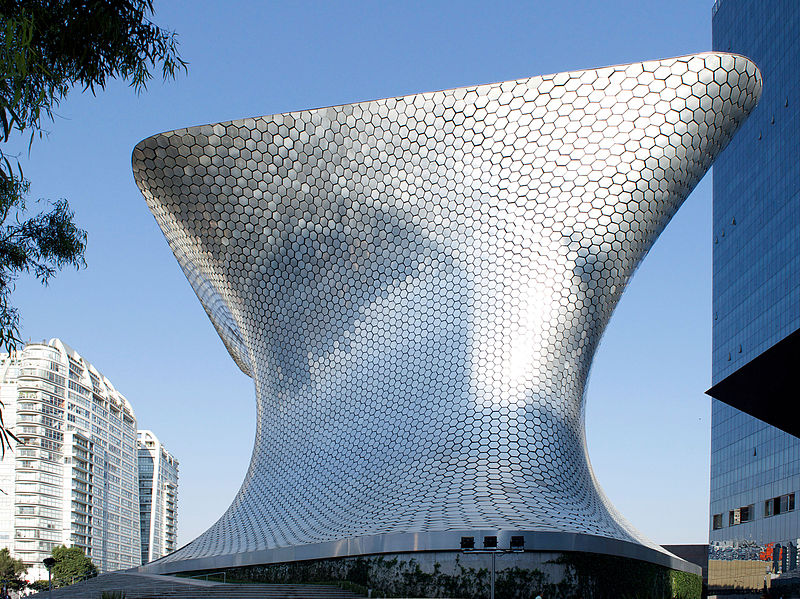 Mexico City can very well be called as the city of Museums, it has more than 150 museums in total.
So if you ever find yourself in Mexico City make sure you check out these museums and art houses that will transport you to an entirely different era.
Museo Nacional de Historia
Situated in the Chapultepec Castle the Museo Nacional de Historia is a place where you will find changing exhibitions and also some permanent exhibits that showcase the history of Mexico. They have exhibits from the times of the Spanish empire, the Mexican War of Independence and also the Viceregal era. They also have a cafe and an old observatory which is open from Tuesday to Sunday.
Address: Primera Sección del Bosque de Chapultepec s/n, Miguel Hidalgo, San Miguel Chapultepec I Secc, 11580 Ciudad de México.
Museo Soumaya
Designed by the famous Mexican artist Fernando Romero the Museo Soumaya is a privately owned museum that is located in two different buildings in the city - Plaza Carso and Plaza Loreto. Here they have housed over 66,000 creations that are from different centuries.
Address: Boulervard Miguel de Cervantes Saavedra 303, Granada, Miguel Hidalgo, 11529 Ciudad de México.
Museo Casa Luis Barragan
The Museo Casa Luis Barragan is another wonderful place, which was once the residence of the architect Luis Barragán. In the present times, it is used to exhibit the works of the artist.  It is also the only building in Latin America that has received the honour of being a UNESCO World Heritage site title.
Address: General Francisco Ramírez 12-14, Miguel Hidalgo, Ampliación Daniel Garza, 11840 Ciudad de México.