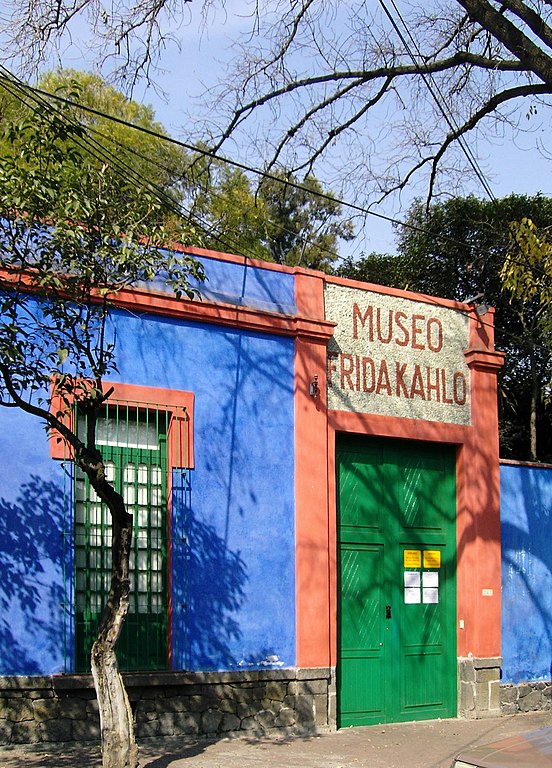 Mexico City is the place with various museums embracing the city. If you are an art connoisseur, then consider visiting the Museo Frida Kahlo in Coyoacan where Frida Kahlo was born and also she spent the final years of her life in that place.
The museum visit is captivating not only for the various Mexican folk art but also for interpreting the lifestyles of the rich Mexicans during the first half of the century. The high cobalt house popularly called Casa Azul, or "Blue House" was Frida's maternal home, witnessing her married life with muralist husband Diego Rivera from 1941 until her death at age 47 in 1954.
Four years after Frida's death, the house was converted into a museum decorating it with her and Diego's photographs, memorabilia and personal items. It includes almost 300 garments from Frida's closet along with some Mexican folk art. Although this is not the place to truly appreciate Frida Kahlo's art, it does include paintings of her family and her last work 'Viva la Vida'. For more collections of the famous artist, visit the Dolores Olmedo Patiño Museum in Xochimilco, or the Modern Art Museum in Chapultepec Park.
Location
:
Londres 247, Del Carmen, Coyoacán, 04100 Ciudad de México, CDMX, Mexico
Opening Hours
:
10 am to 6 pm, Tuesday to Sunday.
Official Site
:
Museo Frida Kahlo