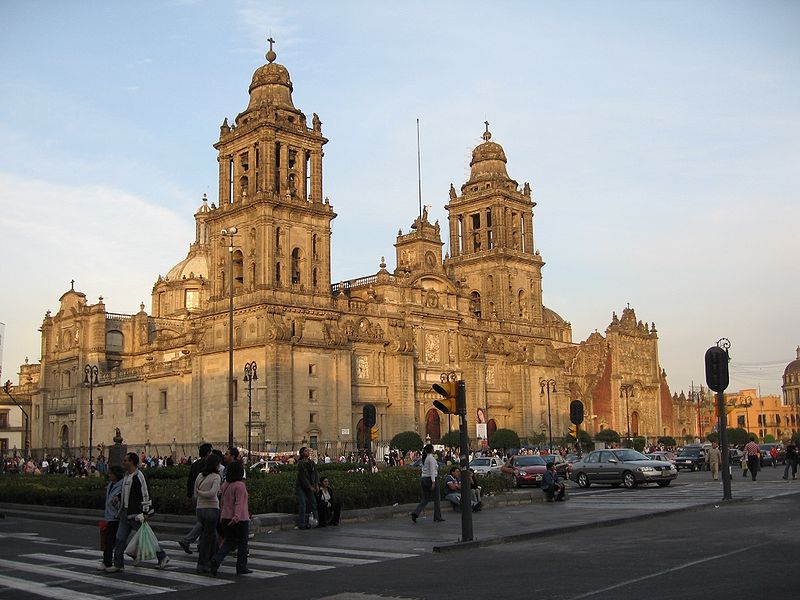 Mexico City has a rich history of Roman Catholic architecture with several prominent Christian monuments making up the skyline of the city. Many cathedrals feature spectacular architecture with influences ranging from Baroque to Neoclassical and everything in between. The Metropolitan Cathedral is one such extraordinary building features many of these styles.
About the Cathedral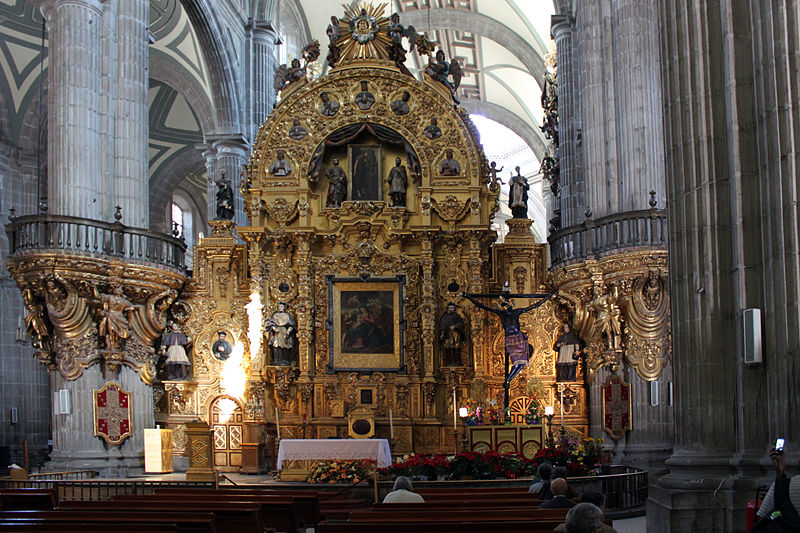 The Metropolitan Cathedral of the Assumption of the Most Blessed Virgin Mary into Heavens colloquially known as The Metropolitan Cathedral  is currently the seat of Roman Catholic Archdiocese of Mexico. Spanish architect Claudio de Arciniega planned the construction, drawing inspiration from Gothic cathedrals in Spain. Due to Spain's troubled history at the time, it was built in parts between 1573 and 1813. The Cathedral captures the beauty of five centuries worth of Mexican culture and art. Its imposing size and exquisite architecture make it one of the most unforgettable buildings in all of Mexico.
How to get there:
The Metropolitan Cathedral is located atop the former Aztec sacred precinct near the Templo Mayor on the northern side of the Zócalo, Mexico City. Located approximately an hour from the city centre, you can hire a car to drive down. You can also take a bus or a metro; we caught 39-A to San Lázaro and then a Metrobus 4 to Zócalo metro station on the blue line. Don't fret when you get there, admission to the church is free of charge.
Cathedral Architecture
The monumental structure is over 106.68 meters long and 61 meters wide; its two bell towers rise to a height of 65.532 meters. The towers contain a total of 25 ceremonial bells. You can take a short tour of the bell towers for the great panoramic city view at the top. You'll get glimpses of Renaissance, Baroque and Neoclassic influences all around the church. This mish-mash of styles just adds to its overall beauty. When you enter the main facade has a relief showing the Assumption of the Virgin Mary, to whom the cathedral is dedicated, and five altarpieces. You can also admire several works of art all around the church, including the Woman of the Apocalypse (1685)  and The Altar of Kings, exquisitely sculpted by Jerónimo de Balbás in 1718.
A Sinking Monument
It's hard to miss the uneven cathedral floor when you enter; this is the result of the building sinking into the ground. Mexico City as a whole is sinking at a rate of three feet per year due to the soft clay soil which the city rests on; this means that the structural integrity of the building may be affected as time passes as only part of it is sinking. Preventing the whole building from sinking would be impossible but Mexican authorities are taking steps to ensure that the cathedral sinks uniformly.
Can't get enough of Mexico's architecture? Take a walking tour and immerse yourself into all things Mexico.