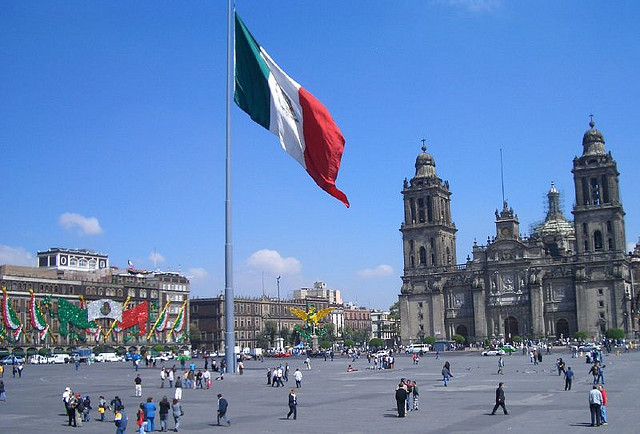 Credit: Flickr / Christian / CC-BY-SA 2.0
Cultural renaissance, jaw-dropping murals, and intoxicating jacaranda blooms, you will find it all when you visit Mexico City. You will love the city for its mezcal, burgeoning foodie hotspots, F1 Mexican Grand Prix, Mexican soccer, and rich history.
Mexico City is considered as the 'best place to go in 2016' in the context of a tourist spots compilation by the New York Times. We have handpicked the top five things to do in Mexico City.

Zócalo
Mexico City's main square officially known as Plaza de la Constitución is one of the main tourist attractions in Mexico City. The huge expanse has a giant Mexican flag and the site hosts numerous events and festivals. The National Cathedral, the National Palace, and the Catedral Metropolitana are must see landmarks.

Chapultepec Park, Castle, and Zoo
Chapultepec Park is one of the world's colossal green spaces, alleviates cultural interests and includes the presidential residence, numerous museums, and a zoo. The renovated zoo has a large collection of animals. Look out for the iconic Chapultepec Castle, home to the renovated National Museum of History.

Museo Soumaya (Soumaya Museum)
The museums in Mexico City stimulate culture and art lovers. The Soumaya Museum completed in 2011 and owned by the world's richest man Carlos Slim has a contemporary honeycomb façade with the world's largest collection of artwork. The works include Diego Rivera murals, Van Gogh and Matisse paintings, and rare colonial-era Mexican gold coins.

Palacio de Bellas Artes (Palace of fine arts)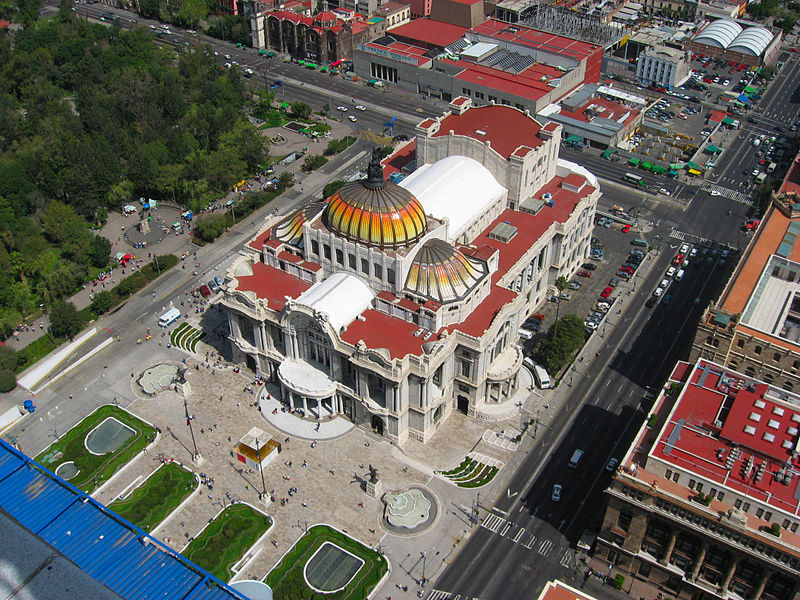 The Palacio de Bellas Artes has awe-inspiring murals by celebrated Mexican artists. The white marble palace was curated by Italian architect Adamo Boari and hosts exhibitions, theatrical performances and is also the main venue for the popular Ballet Folklorico de Mexico.

Street Food and Spirited beverages
Gourmands will love the street food in Mexico City featuring freshness, flavors and authenticity. Try the Tamales, Chicharrónes, Tacos.