Credit: Chopanito / CC-BY-3.0
Lent is a peaceful and religious time in Mexico city observed after the celebration of the Carnival.
Lent is derived from the Spanish word Cuaresma which means forty. This is a season of prayers, fasting and penance lasting for forty long days plus six additional Sundays which are not counted.

Many Mexicans also give up other self indulging forms like television or other media during Lent. It is also belived the meditation and other Lenten practices are more fruitful if the person refrains from habits like smoking and consumtion of alcohol.

Lent is the time of the year when Catholic religious people in Mexico prefer observing meatless Fridays. Some people also give up eating sweets and fatty foods. People mostly eat seafood i.e Fish and Shrimp on Fridays. Another food which is popular during lent in Mexico is called empanadas de vigilia. This food is stuffed with vegetables or seafood and covered with a flour pastry shell. A dessert named Capirotada which is a kind of bread pudding is served during Lent in Mexico. The ingredients of this dessert symbolize the suffering of Jesus Christ. The bread represents His body, the cloves on the bread are the nails on the cross, the syrup on the bread is the blood and melted cheese means the Shroud. Another dessert prepared in Mexico during Lent is Empanadas. This dessert has a lip-smacking stuffing of fruits like Pumpkin, Guava and Pineapple.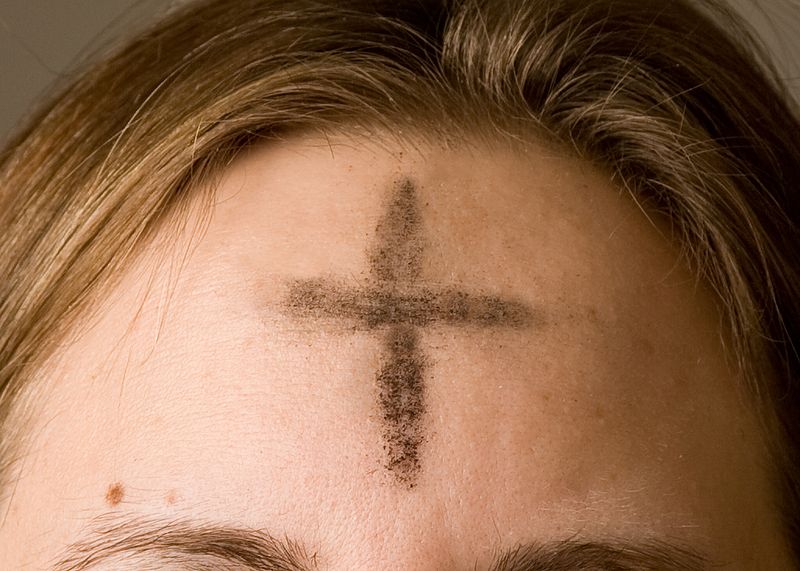 This is the time when people in Mexico make new resolutions, learn about their life choices and realize their purpose in the world.

Some of the significant Lent celebrations are as follows:

Fat Tuesday
Fat Tuesday also known as Mardi Gras, is the day just before the Lent season of 40 days begins. On this day there is a feast with a variety of traditional foods.

Ash Wednesday
Ash Wednesday is the first day of the Lent and it marks the end of the Carnival. On this day, the priests in Mexico draw the cross with ash on the foreheads of the devotees visiting the Church. This symbolizes the forgiveness of sins and reminds people of their morality. This day affirms the faith of people in God.

The Six Fridays of the Lent
In some parts of Mexico, there are special celebrations on each of the Fridays falling during the Lent. Such as Sixth and the last Friday of Cuaresma is also popularly known as 'The Friday of Sorrows' or 'Viernes De Dolores.' This day is dedicated to the Virgin Mary for her pain and sorrow on the loss of her son. On this day, Altars are set up in Church and homes.

Holy Week and Easter Sunday
Holy week is the last week of the Lent which ends on Easter Sunday.

Do visit Mexico during the Lent season and experience some peace. In 2016, Lent is going to be observed from February 10 to March 26.