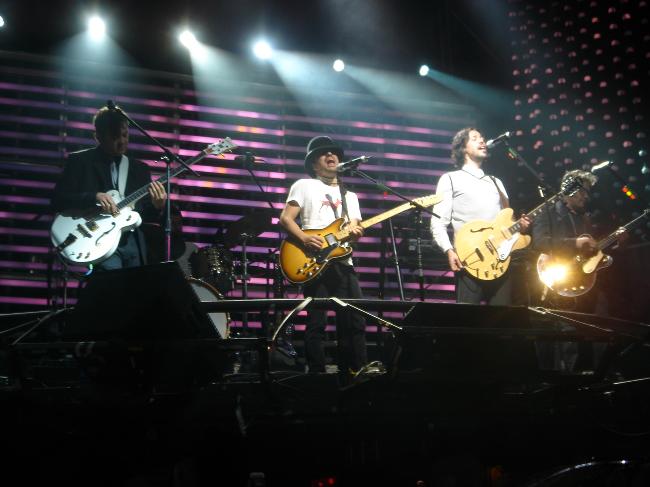 Mexico City is an attractive cosmopolitan city, where groovy music, valiant colours, delectable food and cool beverages reign. The nightfall overtly compliments and breathes in life to the city.
The gentle zephyr, the colourful sidewalks, and the mariachi musicians are at their entertaining best. Here's a quick slice of the nightlife in Mexico City for you.
Bulldog Café (Music Bar)
The Bulldog Café is a fun place offering some riveting music. Indulge in the entrancing music with international bands and experience a nostalgic nightlife.
Mama Rumba (Dance Club)
Mama Rumba is a sizzling dance club in Mexico City. A lively club with exalted tropical music where you can experience some exciting contemporary Salsa dancing. You can take a refreshing break from the explosive frenzy and indulge in a good mojito and botanas (finger food).

The King's Pub (bar & pub)
The Mexico City bars are focused on offering an idyllic experience to the visitors. The King's Pub with a thematic British overtone offers a wide variety of international beers. Enjoy your favourite beer over a good blend of authentic and American music.

Les Moustaches (restaurant)
One of the famous restaurants in Mexico City, offering an authentic array of scrumptious food. Les Moustaches has been awarded the Five Star Diamond Award from an international organisation, The American Academy of Hospitality Sciences, in recognition of their exquisite food, service, and hospitality. It is a perfect place to experience some lip-smacking French and International cuisine.
1Oak(Nightclub)
After an ecstatic partying experienced in Zona Rosa, a neighbourhood in Mexico City known for the queer community and nightlife. Try out 1Oak which offers a thrilling nightlife with first-rate DJs, spectacular interiors and unparalleled service which can satiate the partygoer in you.