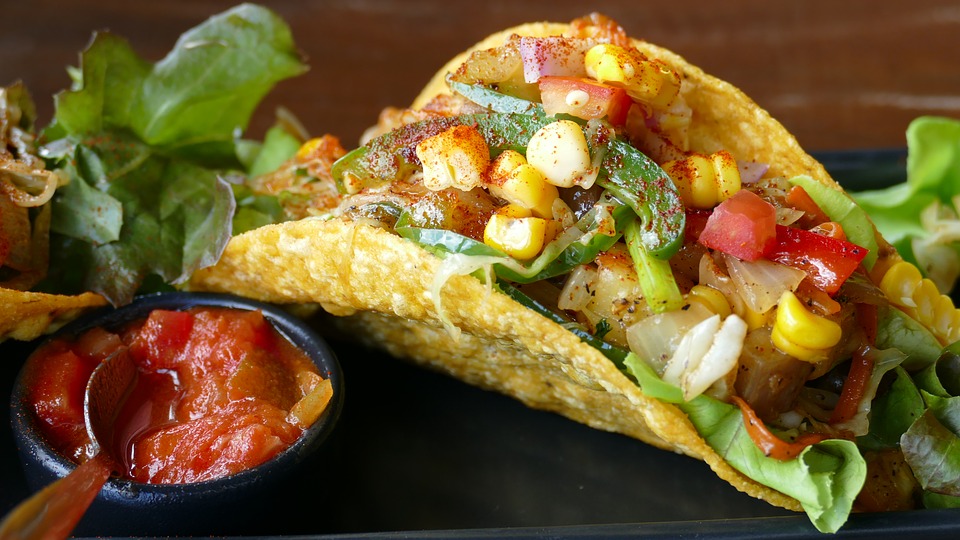 Tacos are loved by all in almost every part of the world that it is available. In Mexico City eating tacos is almost a way of life and people have them at any time of the day.
Take a look at some interesting tips that can help to find the best tacos in the city.
The first thing to keep in mind while choosing the tacos is, its salsa as it is like the soul of the entire dish and imparts a distinct flavour. Tacos generally have two types of salsas- the red and the green one. The red salsa is made from red chillies and the green one is made from green tomatillo or spicy guacamole.
 
Another key point to remember is to watch the crowds. If you are new in the city then this is the most fool-proof way to find the best taco seller.

Credit: Pixabay

Cleanliness is the key when finding the best place to eat tacos. The stand should ideally be operated by two people and the plates are to be wrapped in plastic and then disposed of.
 
You should also know about the general etiquettes while buying the tacos. If you ask for 'Con todo' it means taco with cilantro, onion, and salsa. However, if you ask for 'con Verdura', you will be served the dish with cilantro, onion, but no salsa.  
  
And lastly the most important tip- check if the meat is fresh or not. If they are serving dry and dark meat with excess oil, then it means that the meat is not fresh.
Follow these guidelines and get ready to enjoy some of the best foods that the streets in Mexico will offer you.