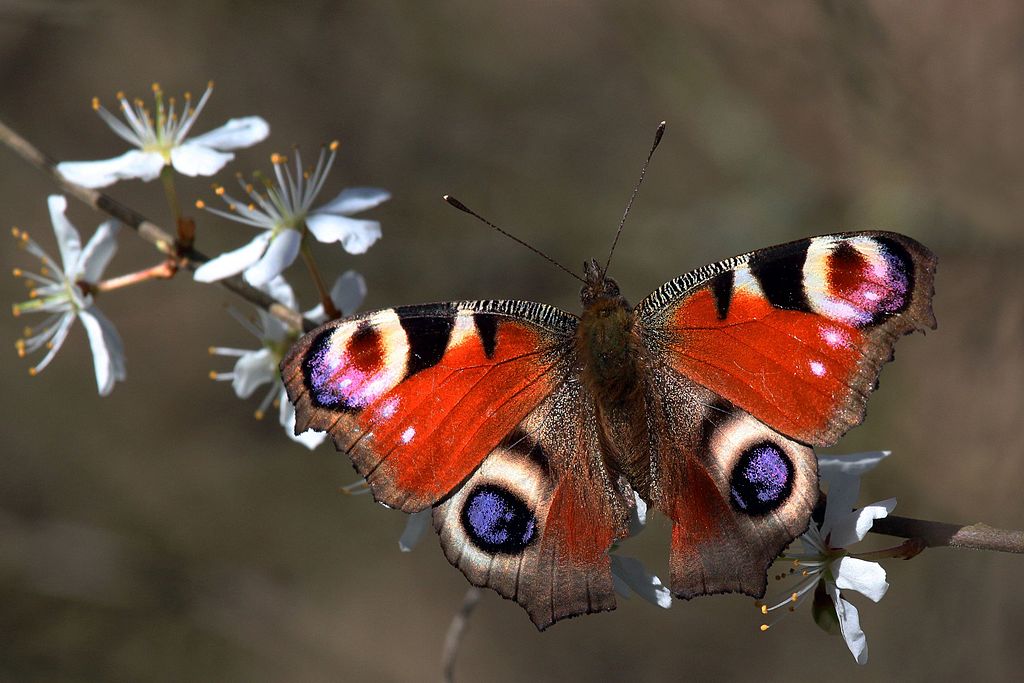 Credit: Charles J Sharp / CC-BY-SA 3.0
If one wants to check out something that is a bit different than the usual plans of pub-hopping or checking out the local tourist attractions,  then opt for one of the Monarch Butterfly Migration Tours from Mexico City. It is a perfect opportunity to spend some time away from the crowded city and in the confines of nature.
A 7-day trip starts off in style as you are welcomed upon your arrival at the Mexico City airport by a naturalist guide and directly transferred to a hotel to begin the amazing tour. The entire trip runs on a smooth schedule with a detailed list showcasing all the spots on the tour that you will eventually get to see.
See the Anthropological Museum, where the 23 exhibition halls host one of the world's finest archaeological collections. As you slowly ease into nature, the tour will take you to the colonial-era town of Valle de Bravo, surrounded by mountains, restaurants and a man-made lake.
The Piedra Herrada Sanctuary is an amazing spot where you can gaze at the monarch butterflies and learn more about them from the friendly tour guide. The Capulin Sanctuary is the next and the best butterfly site on the list to check out the amazing monarchs. This spot is perfect for nature lovers to learn and explore these winged creatures.
With almost a week of nature excursions, you will also get to explore the town of Valle de Bravo, as you slowly wind down the trip, relax, and experience a ton of fun water sports like sailing, boating, kayaking and water skiing. This week-long vacation away from the city is sure to make for a memorable experience.