Mexico City is an ultimate vacation getaway with enjoyable destinations and vibrant culture. The city chooses to be an inclusive space and has rolled up its sleeves to becoming friendly for wheelchair users and people with mobility problems. If you are planning to visit the local attractions in the city, keep reading to find out how to access Mexico City in a wheelchair.
Getting Around
Mexico City International Airport (Benito Juarez Airport) is accessible to visitors with all kinds of access needs. Facilities include elevators, ramps, and electric walkways. Electric cars with chauffeurs are also available for people with reduced mobility.
When traveling around, though the metro offers limited facilities like all stations not having escalators to the platform level, in contrast, the Metrobus travel is free for guests with disabilities and facilities are generally good. The all-city tour-bus service (Turibús) is wheelchair accessible and features fold-down ramps to facilitate access. Travelers can also enjoy accessible taxi service where drivers are trained to serve persons on wheelchairs.
Accommodation
Many lodgings and hotels in Mexico City have undergone welcome alterations and have accessible rooms. At least one guestroom is typically larger than the standard and includes closets at heights that are easy for those who use wheelchairs, grabbers in the bathroom, peepholes, and illuminated fire alarms. At times, there are room-service menus in Braille. Hotels that extend barrier-free hospitality include Hotel Hilton Reforma, Hotel Radisson Paraíso Perisur, and Hyatt Regency among others. You can check with the hotel in advance about their facilities before booking.
Places of Interest
The Basilica of Our Lady of Guadalupe (Basilica de Guadalupe)
You can visit the Basilica, which is made up of four different chapels. The sightings of the Virgin of Guadalupe are breathtaking. And the best part two main chapels are wheelchair accessible.
La Casa Azul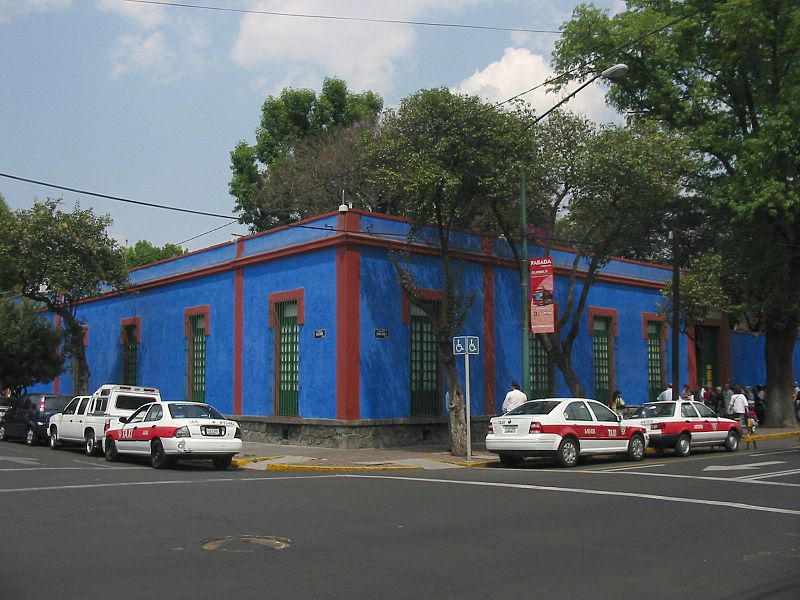 If you are an art-lover, then you'd love to visit La Casa Azul (Frida Kahlo Museum or Blue House) in Coyoacán. Home to the famous painter Frida Kahlo and her husband Diego Rivera, this is a major tourist attraction and a must-visit. The majority of the home and the entire garden is wheelchair accessible.
Coyoacan Market (Mercado Coyoacan)
Just a few blocks away from La Casa Azul, head to the market which is featured with small eateries, food, and handicraft stalls. The market is generally accessible, and still quite tight. So, remember to traverse around carefully!