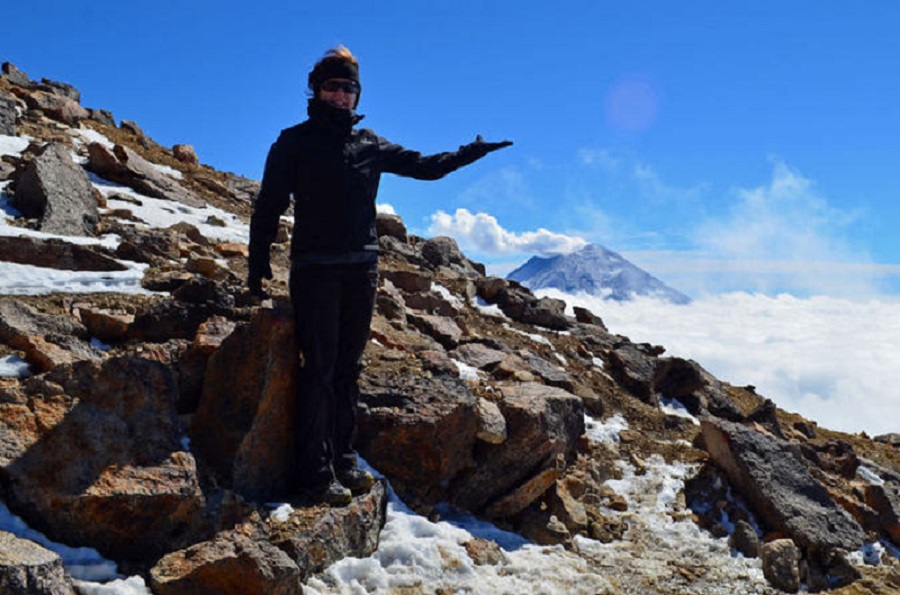 Expect a completely different experience from the city as you indulge in overnight camping and hike at the Iztaccihuatl volcano. Bask in the gorgeous view of the sunrise, overlooking the lush surroundings and forming clouds. Stare at endless stars from your camping tent as you relax under very cool breeze and temperature.
The trip requires an experienced hiker, as the trail up the mountain is intermediate-level, with a minimum age requirement of 16-years-old. You are also advised to stay in Mexico City at least the night before the hike to acclimatize, and ready for an early-morning pickup, around 7 AM. Up to a maximum of 8 persons will be accommodated for this trip to ensure the focus and monitoring of the tour guide. From your hotel, a comfortable 2-hour coach ride awaits. Make sure to pack your winter clothes and proper hiking gears. Your guide will get you acquainted with the other participants, share knowledge about hiking Iztaccihuatl volcano, some pointers and precautions, and will provide necessary materials for camping including the tents, sleeping bags, snacks, energy bars, and meals up the mountain (dinner and breakfast).
Before gearing up for your hike, grab a full lunch in a local restaurant in the town of Tlalmanalco. You can also purchase food here to take with you to the hike if you prefer. After lunch, your scenic ride continues as you pass by the impressive Popocatépetl volcano, after traversing the Valley of Mexico and Paso de Cortes. As you get near your destination, the snowcapped peaks will slowly reveal itself. Also known as the ' Sleeping Woman',  Iztaccihuatl is the 3rd highest volcano in Mexico, with a vertical reach of 17,160 feet (5m230 meters). You can put your hiking experience to good use as your group starts at the point of the hike at 12,000 feet or 3,7000 meters, intermediate-level trail.
Expect up to 5-hours of hiking, inclusive of several stopovers for snacks and rest. Your guide will expertly navigate the trail and lead your group to your campsite. Set your tents up and enjoy the beautiful sunset over snow-covered peaks and cool breeze. Have your group dinner under the vast stretch of the night sky as you bond with new friends. The next morning, a hearty breakfast is provided by the tour before your descend back to the lower elevation. You will have another flavour-packed lunch in a local restaurant on your way back to the city. Expect drop-off to your hotel around late afternoon.