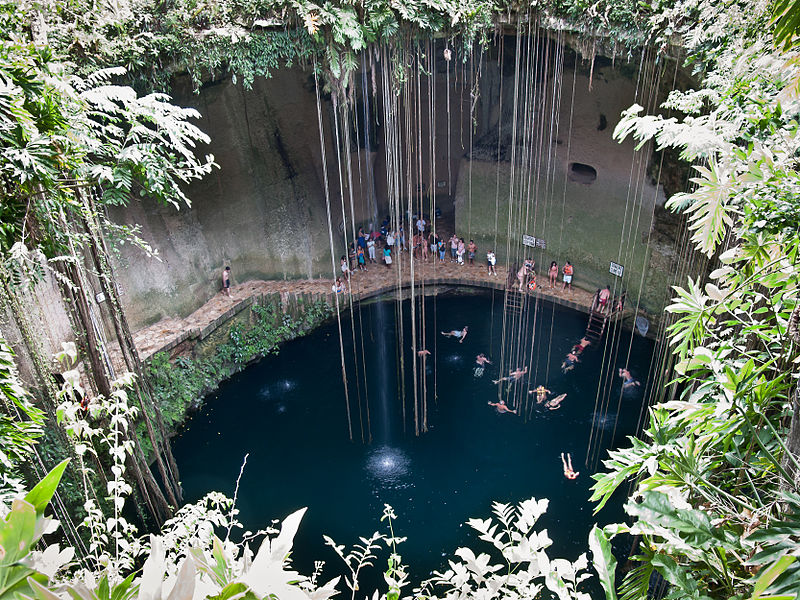 Credit: Luis Miguel Bugallo Sánchez / CC-BY-SA 3.0
A Cenote is usually formed because of the disintegration of limestone bedrock, caused by a natural disaster, that exposes the groundwater beneath the surface of the earth. 
The Mayans believed that these were passages to the underworld, but what you hear about it and what you see are two very different things.
Mexico has got many such heavenly cenotes, the beauty of which is too grand to express. The Ik Kil Cenote is about 60 metres in span and about 40 metres depth. The place is covered with dense vegetation and some of the vines starts from the ground above and almost dip into the water below. The ancient Mayans used this site for recreational purposes and also for sacred rites. Currently, this Cenote is used as a swimming hole and is part of a large complex which includes restaurants, cottages, changing rooms, etc.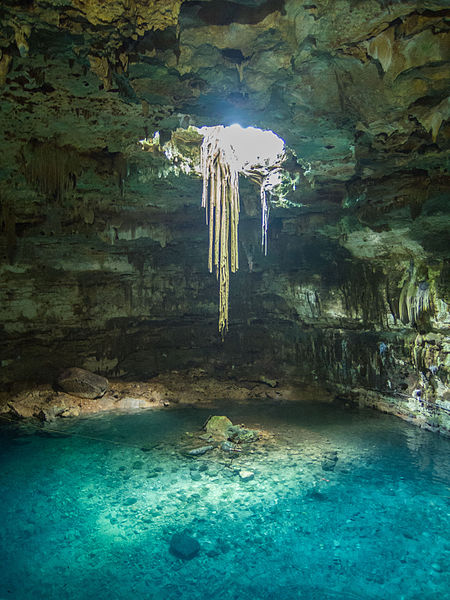 Credit: Flickr / Falco Ermert / CC-BY-2.0
Another mesmerising Cenote in Mexico is located at the north of Tulum, which lies on the Caribbean coast of the Yucatán Peninsula. The place is popular with the tourists as snorkelling and cavern diving site and is visited by approximately a hundred tourists daily. The cave system was discovered in the late 1980s and till date remains the top three longest underwater cave systems in the world.

Plan your trip at the earliest, and book your flights to Mexico City to visit these dark, mysterious and awe-inspiring Cenotes in Mexico.