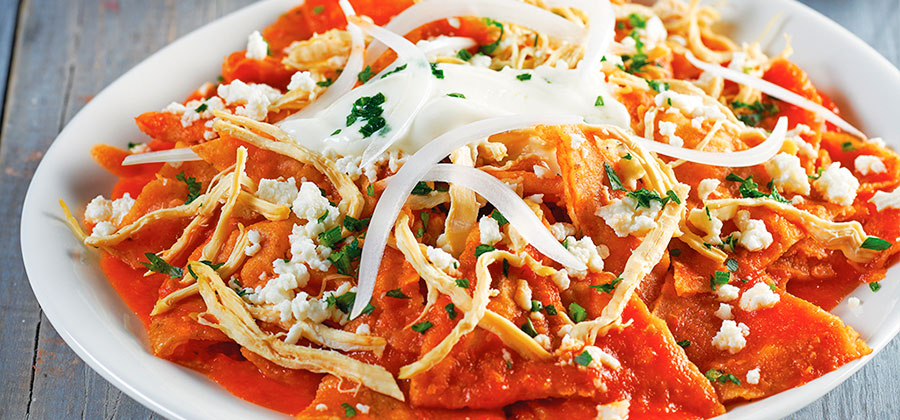 Following is the list of few of the restaurants in Mexico City serving authentic Mexican cuisine.
Open for breakfast and lunch only; always very crowded. Try the hot chocolate while you are waiting, then enjoy mole, chinicuiles or escamoles and a decadent piece of tres Leche cake for dessert.
1. El Cardenal
One of the oldest traditional family-style
Mexican restaurants
in the city and very close to the Zócalo.
2. Pujol
For a special occasion during your Mexico City holidays, dine at the trendy and innovative Pujol. Experience fine Mexican cuisine with a twist. Start with a drink from the extensive wine list, dine on rabbit with pumpkin seeds, squid ink tortillas or suckling goat tacos and finish with avocado ice cream. The only requirement is: come hungry.

3. Restaurante Antiguo San Angel Inn
If you love Mexican food, don't miss out on a meal at this restaurant set in a beautiful old building. The exquisite gardens and grounds are well worth a meander while you wait. A perfect celebration place for New Year's Eve in Mexico City! The chef prepares traditional chicken and beef dishes as well as offers a variety of seafood options. Sit back, enjoy and order a margarita.
4. Dulce Patria en Las Alcobas
Found in the heart of upscale Polanco, in Mexico City. The food is prepared by celebrity chef and owner Martha Ortiz, author of Mexico Cooks! With inviting, modern décor, La Dulce Patria is both elaborate and cosy. Opt for a tequila to start, black bean soup and then shredded duck in black mole sauce or a Mexican steak. Don't forget to leave some space in your stomach to sample a few desserts.