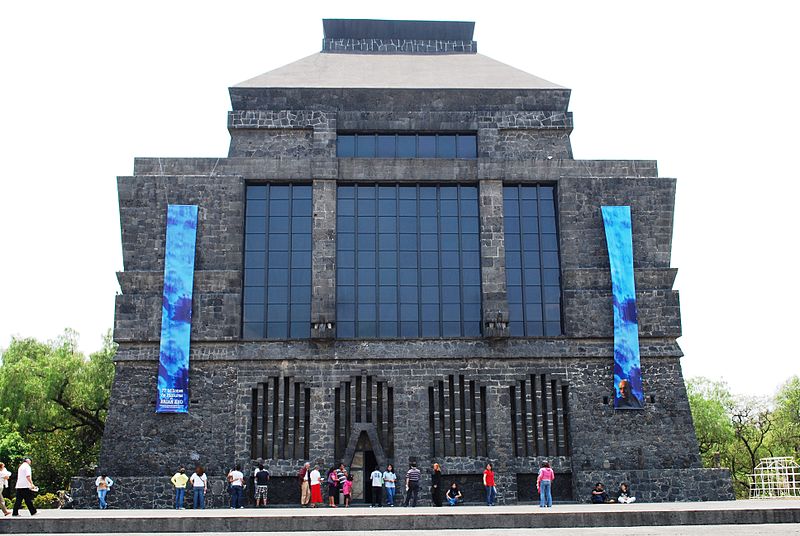 The term 'Anahuacall' in the ancient Aztec language means 'the house surrounded by water'. The famous museum was designed by artist Diego Rivera to accommodate his collected works of Pre-Hispanic art.
Rivera and his wife had a huge collection of Pre-Hispanic art, which he had wanted to showcase to the world, as he felt that the traditional Mexican art was departing from the country.
At any point of time about 2000 different pieces of art is displayed at the museum. The construction of the building is made out of volcanic rock, and the structure is similar to a pyramid, which is full of allegory. The ground floor of the building signifies the underworld, the second floor represents the worldly plane and the top floor stands for the heaven. All the floors are decorated with paintings and descriptions related to the type of floor they are on.
On the Mexican 'Day of Dead' people come to pay their respects to the painter. From the months of April to early December, the museum host free musical shows every week, which ranges from classical to regional folk music.
How to get there:
The museum is situated on the San Pablo Tepetlapa at about 3.5km south of Coyoacán. On weekends a bus service called 'FridaBus' operates between the Frida Kahlo Museum and the Anahuacalli Museum, so you can combine the two museums into a day trip and experience the
art in Mexico
to its fullest.