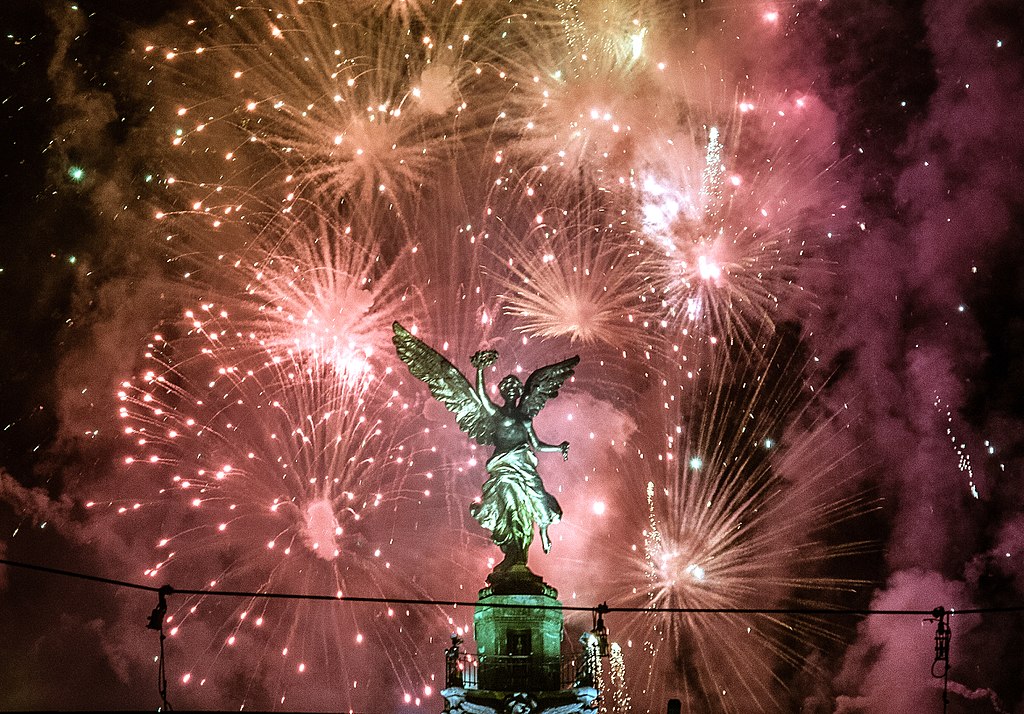 Credit: Flickr /.Eneas De Troya / CC-BY-2.0
New Year's Eve in Mexico city is filled with excitement. Mexico City holidays have always been known for their excitement and entertainment
Many Mexico City events for New Year's Eve offer a lot to the visitors. The fireworks are awesome and feel truly cosmic to the spectators. Taking your loved ones to Mexico City is sure to provide your family with a wonderful experience.
The Zocalo is one of Mexico City's most popular New Year's Eve attractions, as large numbers of people gather around to watch the fireworks. Locals and tourists alike enjoy each other's company with a background of live, festive music performers' right in the Main Square! At some places of the city, Mexicans gather around bonfires, singing and dancing their way to welcome the New Year. Some people prefer to celebrate their NYE on the beautiful Mexican beaches. Cabo San Lucas beach is the most preferred beach for New Years Eve celebration.
Many traditional Mexican foods are available during New Year's Eve at various 
restaurants in Mexico City
, with both restaurants and families offering turkey, Pozole, Tamales and more. Bacalo, which is a dried and salted codfish is another popular treat for tourists visiting Mexico City for New Year's Eve. Meals are served with sweet bread, and in accordance with Mexican tradition, the bread has a coin baked into it. The one to find the coin gets good luck during the new year.
Mexico City is the largest city in Mexico and offers a wide variety of popular hotels. With over 300 hotels that offer exceptional services for you and your family, every part of your visit to Mexico City, Mexico is sure to be one you will never forget!