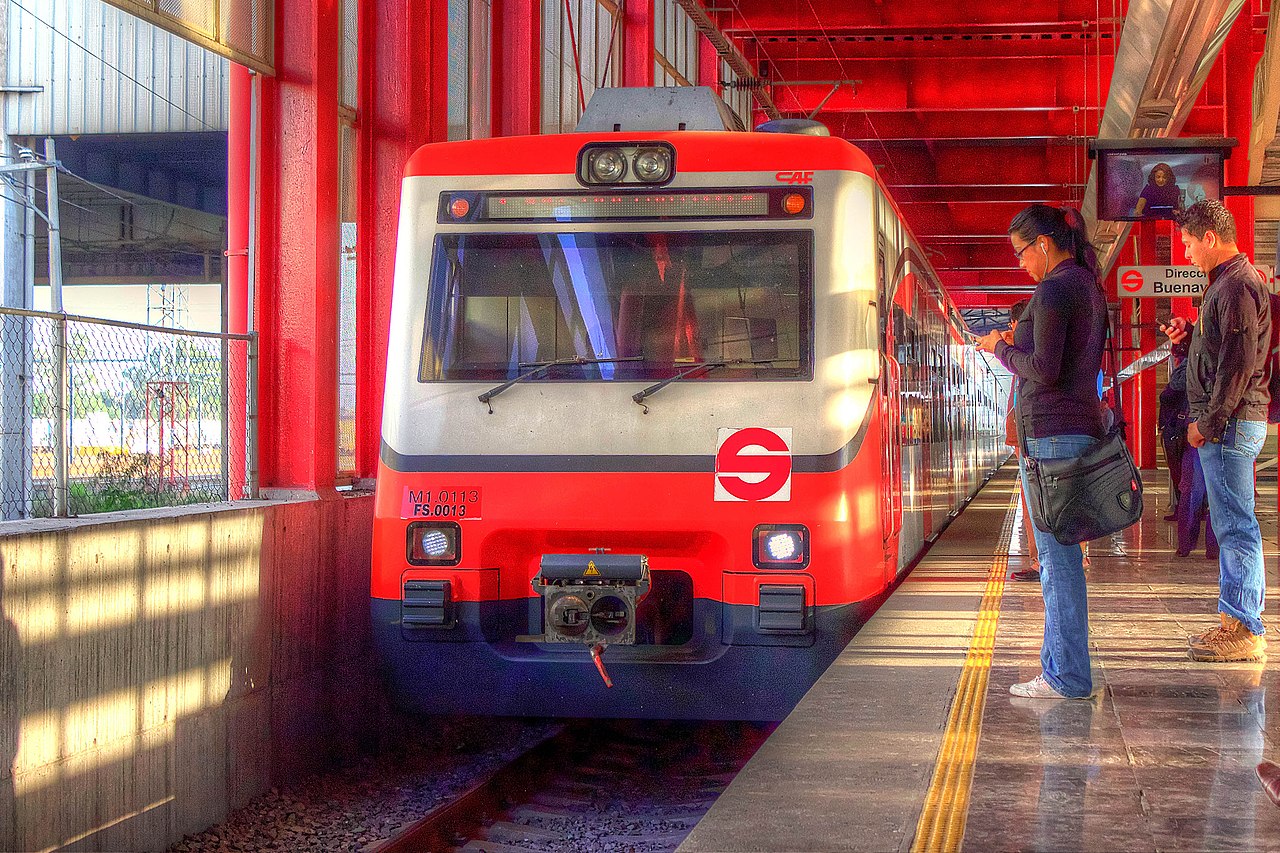 Credit: Octavio Alonso Maya Castro / CC-BY-SA 3.0
Discover the rich Aztec culture, the cobblestone pathways, and the mouth-watering cuisine as you
visit Mexico City
. There are ample travel options to reach the major attractions in Mexico City.
Metro

The subway (Metro) is an inexpensive, fast and clean option of getting around. There are 12 lines measuring 225.9 km, and 195 stations. The operating hours are 5:00 am to midnight on weekdays, (starting at 6.00 am on Saturday and 7.00 am on Sunday). Avoid the rush hours between 7.00-9.00 am and 6.00-8.00pm.

Bus Options: 

Metrobús
Metrobús, a bus rapid system introduced in 2005 and is a fast and convenient travel option. Comprising of 5 lanes, it is well-connected. Board with a pre-paid smartcard for 15 pesos and pass through the turnstiles.

Collectivo, Combi, Microbus and Pesero
The grey-green coloured peseros or microbuses run along fixed routes and is a cheap and fast option. The fares are higher than bus fares.

Turibus
The turibuses offer unlimited hop-on and hop-off for commuters. The buses operate from 9.00 am to 9.00 pm. and have a 75-seat seating capacity. Travellers are offered audio information on their way to the top attractions.

RTP
RTP is government-operated buses which are less accident-prone and inexpensive. Travel with the exact change in these full-sized buses.
Taxis

Taxis are reasonably cheap, and you can select from metered taxis or the turismo and sitio taxis. Prefer to travel with the turismo and sitio taxis as they are much safer. Find out if the sitio is running by taxímetro (meter) or by fixed rates.

Car Rental

Rent a car in Mexico City to experience the freedom of driving at your own pace and enjoy cheap parking. Beware of the steep charges levied.

Explore the city on foot, or rent a bicycle with the imminent bicycle culture in the city.