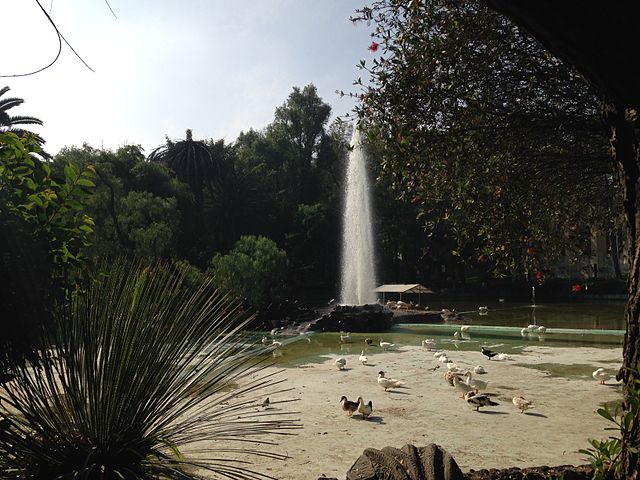 Credit: Lorena Chavira Alvarez / CC-BY-SA 3.0
Mexico City is getting raved for its fashion sense, cleaner-air, inviting neighbourhoods and revamped public spaces. There are plenty of things to do and must-sees during the visit to Mexico City.
Getting there
There are many international
flights
to Mexico City International Airport (MEX). The city's metros, buses, taxis, and cabs can help you reach the destination of choice.
Sidewalks and City Streets
The high walks cores in the city make walkability convenient. Enjoy the wide sidewalks, pedestrianised city streets, bike lanes and lovely parks. Paseo de la Reforma, one of the city's main streets is reserved for pedestrians and cyclists on Sundays.
Air-quality and care
The improving air-quality due to restricted entry of vehivles at many places, emission-controlled vehicles and factory closings is evident. Individuals with respiratory concerns can avoid venturing during rush hours (try touring the city in the evenings or on a Sunday).

Bustling activities
Amble down the plazas and absorb the bohemian atmosphere of the city. Modest neighbourhoods like Condesa have beautiful parks like Parque Mexico and Parque España which are bustling with activities. Stroll around, walk down with your pets or enjoy shopping.

Fiestas and Music-scene
The fiestas in Mexico City are vibrant and the celebrations eventually run till late hours. Experience the music scene with the mariachi bands and dancing in classy bars.
Food backstreets
Street food-stalls and restaurants in Mexico City present gastronomic delights. Whether in Coyoacán or the Roma Norte neighbourhood, the food is par excellence. Be bold with your food choices and scintillate your taste buds. Sample the Churros, chicharron, tacos, enchiladas, duck mole, Pozole, Tacos al pastor and lot more.

High food spaces
The rooftop-bars, restaurants and cafes offer excellent views and the songbirds and wind-chimes create a pleasing ambience. Try restaurants like Miralto, Bellini or Condesa DF.