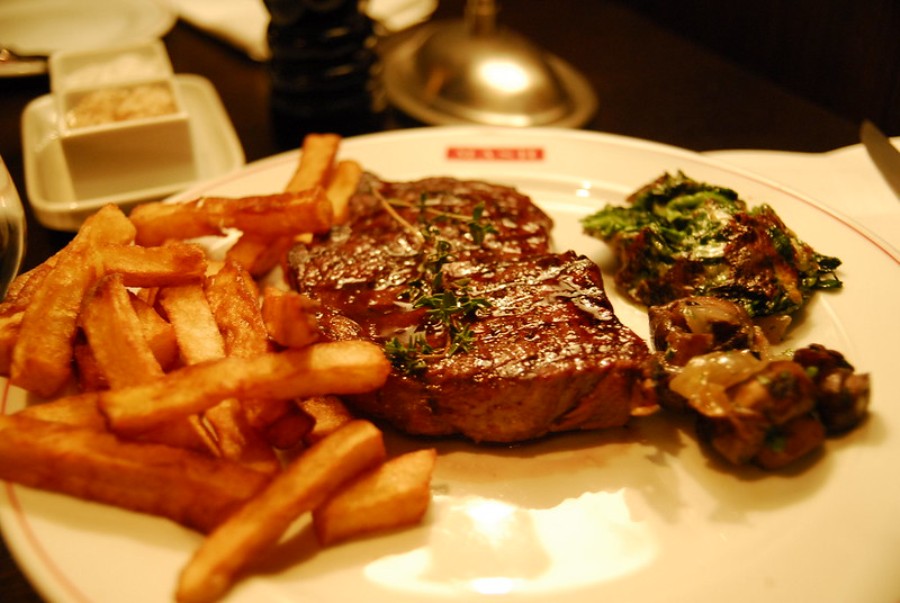 There are plenty of outdoor activities in Mexico City, the natural landscapes and historic spots make it an ideal destination for a quick getaway with the family. While in the city if you have had enough of the local food, try one of the steakhouses mentioned below -
The Capital Grille
Located on the first floor of the Capital Reforma building, right opposite of the Mexican stock exchange. With superb views of the neighbourhood, this exquisitely designed restaurant and their high-quality food make up for a top dining experience.
Beefbar
The Beefbar is a wonderful place to visit for anyone wanting a taste of meat. Sip a drink and enjoy the variety of video games as you sit and wait for the food order. The restaurant's wine list is pretty good, and their speciality of Kobe burgers is a must-try!
Loma Linda
Started way back in the year 1924, Loma Linda is known for the excellent service and quality of meat used for their meals. The melted cheese with their fine cut steak makes for one mouthwatering explosion!
Harry's Prime Steakhouse and Raw Bar
For anyone with an excellent palette, Harry's Prime Steakhouse and Raw Bar in Mexico City is the place to head over to. The best-sourced meat highlights the culinary speciality of the chef, especially Japanese flavours. It also has a well-stocked wine cellar.
Sonora Grill Prime
Sonora Grill Prime combines both, the comfort of the interiors and the excellent location of the restaurant. You will find some amazingly large steak to try out here along with wine. Don't miss!