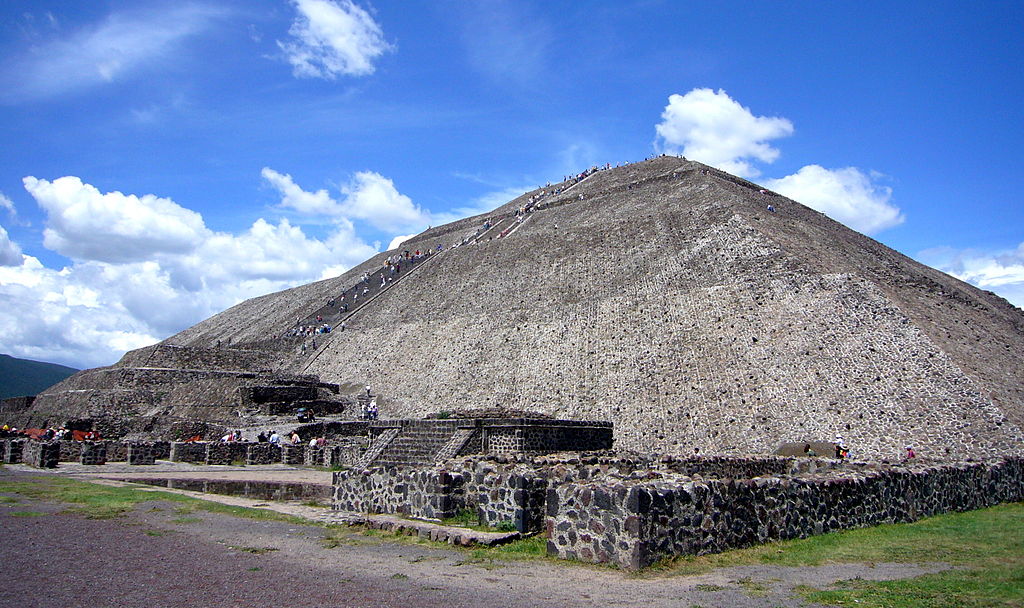 The Teotihuacan Pyramids are a site you must see when traveling near Mexico City. There are many options for Mexico City tours that will take travelers to the pyramids for an up-close and personal view of ancient history.
The site is very old and predates the Aztec population that famously resided in Mexico near Mexico City when the Spanish arrived. It is a very imposing archaeological site with many smaller structures as well as the towering main pyramid. When travellers visit Mexico City they frequently mention a day trip to Teotihuacan as the highlight of their adventure. Travellers with families visiting Mexico City find activities like touring the ancient ruins a very enjoyable and valuable learning experience.
Mexico City tours are a great way to see Teotihuacan as they give the traveller the comfort of not needing to plan their sightseeing activities. Guides are able to take visitors through the site and explain what is known about its construction and use throughout history. Of all available
Mexico City activities
the pyramid at Teotihuacan is a site to behold. Many travellers take buses from Mexico City to Teotihuacan as that is a very easy way to get to the pyramid without becoming lost or delayed. It is an approximately 1 hour trip north from Mexico City. Morning trips to Teotihuacan are very popular as it gets very hot during midday and afternoon. Sundays are a very busy day as Mexican citizens are able to visit the ruins without cost.
Book a trip to the Teotihuacan Pyramids!
Teotihuacan Pyramids and Shrine of Guadalupe
Early Morning Teotihuacan Pyramids Tour with a Private Archaeologist
Mexico City Super Saver: Teotihuacán Pyramids Early-Morning Access plus City Tour