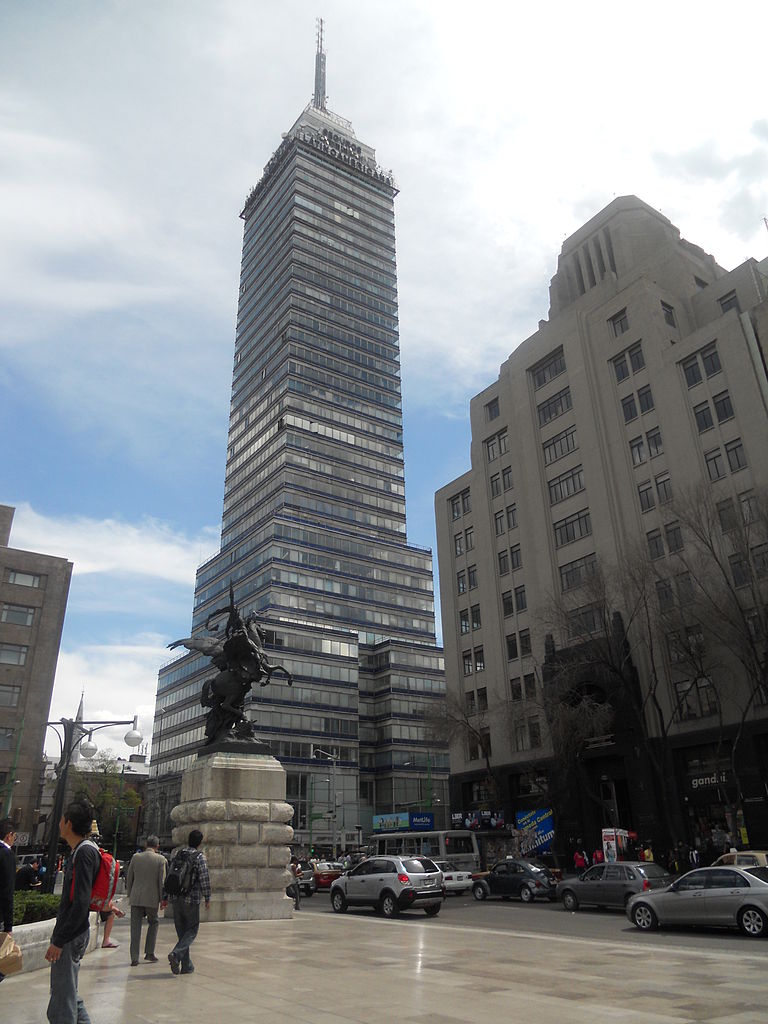 Travel to Mexico City may well be enhanced by taking a day-long walking tour. Historically, a capitol to the Aztecs and colonial Spain, Mexico City features aspects of modernity, classic and neo-classic architecture.
A clear morning tour may begin at
Torre Latinoamericana
where a low-cost elevator ride transports guests to the top offering a breath-taking view of the heart of Mexico City and a snow-capped volcano to the east. Continuing to the vicinity of
Alameda Park
, the walking tour includes the
Franz Mayer Museum
as well as a new sculpture garden. Do visit to the
Palace of Fine Arts
, (20th century), with a spacious concert hall and third-floor exhibit known as The Controller of The Universe. The exhibit was reproduced by a Mexican artist after the Rockefeller family had it destroyed for its thematic who they opposed.
The nearby post office features exquisite stone carvings and gargoyles. A walking tour on Takuba Street features the
National Art Museum
and refreshment with coffee at
Casa de Los Azulejos
. Near Takuba Street is Sinco de Mayo Avenue, where historic tribute displays the Mexican Military defeat of Napoleon's army.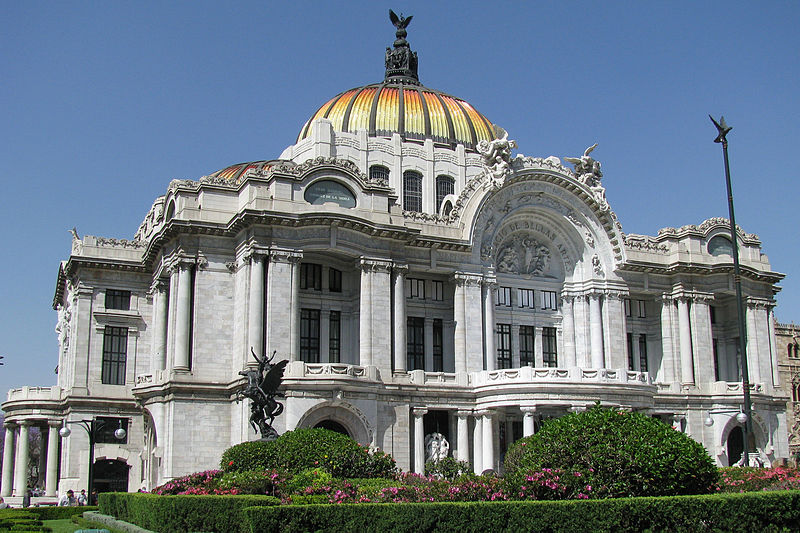 Proceeding to Zocalo Plaza, the spectacle of Rivera's murals or the inner courtyard of the National Palace is seen. The nearby 200-year-old Grand Metropolitan Cathedral and San Ildefonso Museum are notable attractions. Moreover, the cathedral is said to have taken several centuries to construct.

At the end of the tour, lunch is recommended at Centro Cultural de Espana (behind the cathedral), or Café Takuba on Takuba Street.