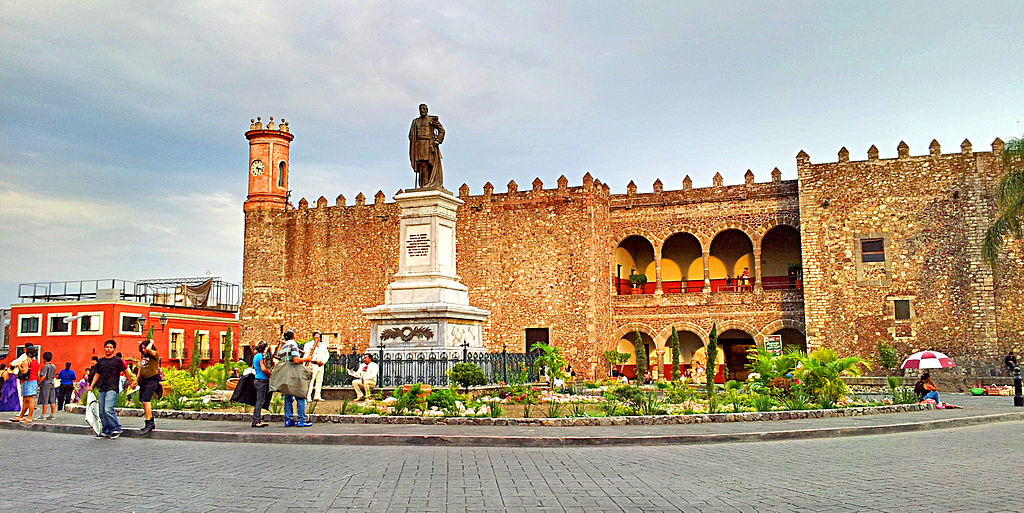 Credit: Miki-Plebs / CC-BY-3.0
This tour will take you to the cities of Cuernavaca and Taxco. Cuernavaca is the capital of Morelos, 86km from Mexico City, around an hour or so drive. It was dubbed as "The City of Eternal Spring" by 19th Century Prussian explorer Alexander von Humboldt because of its steady climate maintained around 23°C in warm months, and around 18°C during winter months. This resulted in the bloom of flowers, vegetation, and tourists, including royals, politicians, and celebrities from different countries.
The tour will include a round trip of the city, exposing travellers to the local flare and abundance of tropical flora, park squares, notable landmarks, and churches.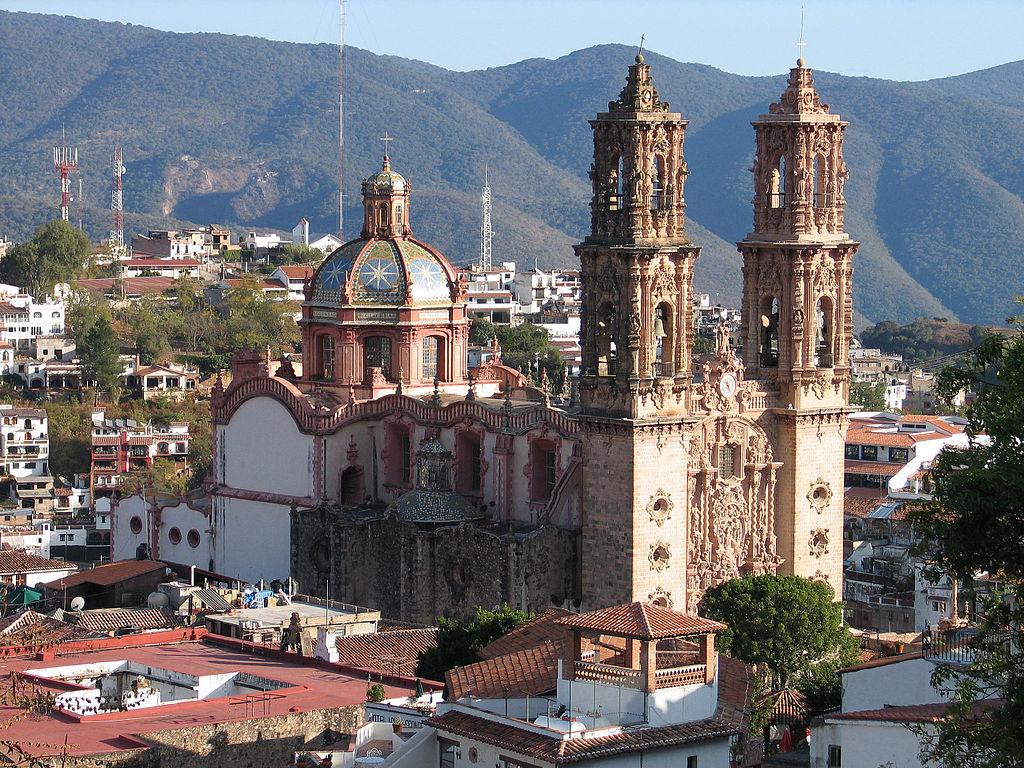 Depart Cuernavaca for another hour and a half drive, 84km scenic ride to the city of Taxco de Alarcón, Guerrero. It is known by many names, including the "Silver City", the "Magical Town", or simply Taxco. The small city is a precious jewel that attracts local and foreign tourists. With its picturesque mini streets, paved with black cobblestones, the hilly terrain had inspired numerous art forms of paintings and photographs. The surrounding red-tile Spanish roofing, and the lush greenery in between crevices, in between houses complete the quaint appeal of Taxco.
Jewellery is the main product of Taxco, having its own mining and metal operations. You will be given ample time to scan and enjoy rows and rows of local silver, Jewellery shops, as well as plentiful time to have lunch.
A visit to the Parish of Santa Prisca y San Sebastián is one of the tour's highlights. The Baroque church structure, made mostly of pink stone, is primarily bare at the bottom, and vastly decorated from the upper half to its bell and crown. Due to the limited availability of flat area to construct, the church was built narrow. Floor to ceiling altarpieces of gold carries cherubs, saints, and images. The intricate details made the perfect focal altar.
The ride back to Mexico City is a relaxing 177km, a span of approximately 2.5hours. You will be dropped off at the hotel or at designated pick-up/drop-off points. Additional info is available for Cuernavaca and Taxco Day Tour.