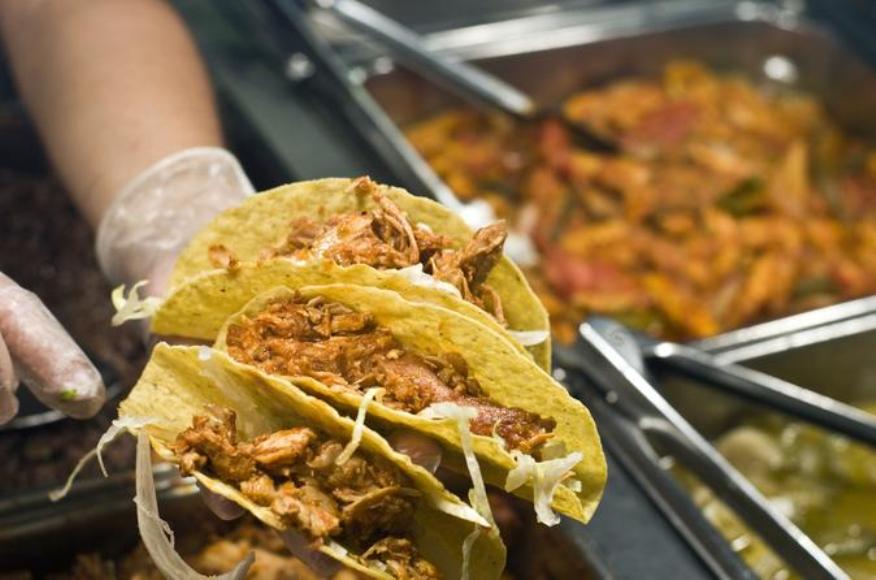 Pamper your taste buds on a culinary adventure, from Mexico City to Oaxaca, and Puebla. Sample delectable Mexican staple foods, authentically cooked and prepared. This special offer tour will answer all your Mexican meal curiosities and broaden your knowledge of great food at its best.
The 9-day tour starts on the first night when you go to the streets of Mexico City for an exciting taco crawl. Feed off-street stalls and savour on tacos, churros, and sip some tequila-laden beverages.
Included in the tour is the 1-hour flight from Mexico City to the state of Oaxaca. Here, you visit the local market and will have opportunities to try unique dishes including their cactus fruit, Oaxacan cheese, mole empanadas, and if you dare, the chapulines (plural for chapulín, are grasshoppers).
Travel 30-km to the city of Tlacolula de Matamoros. Witness Zapotec cultural traditions unfold as you hear a new language spoken by locals. After having lunch at a special Oaxacan restaurant, travel to significant landmarks including the ruins of Mitla. 
After another relaxing night, the day commands a 5-hour scenic ride to the culinary capital of Mexico, in the state of Puebla. The beautiful colonial buildings, grand churches, tiled structures for artworks and pottery. Not to mention the food you will be trying, like the popular cemitas, Arabian tacos, tortitas de Santa Clara, and camotes. Swig on an ancient alcoholic beverage, the pulque, which was once exclusively available for Aztec priests only. A Mexican cooking class is also part of the tour, to help you tap on that culinary nerve.
After a 2-hour bus ride back to Mexico City, you will be exploring Centro Historico, and encounter up-close some of Mexico's most magnificent structures. Later treated with a traditional breakfast of sweet rolls and spiced coffee. Your next stop is Coyoacan borough, where you will snack on churros, and visit the museums of Frida Kahlo and Leo Trotsky. Be sure to set your travel times ahead for your
9-Day Culinary Tour of Mexico City, Oaxaca, and Puebla
.