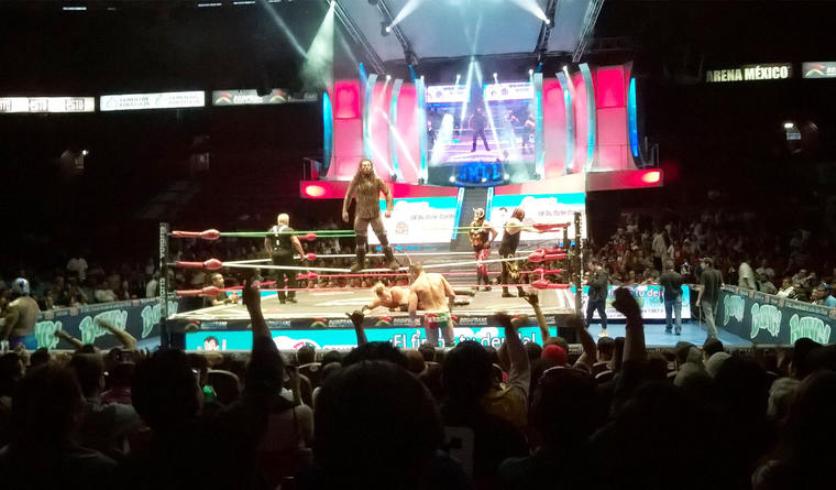 Get ready to rumble... Mexican style! Experience a full-on, live
Mexican lucha libre wrestling match
and believe in the power of these masked superheroes and overlord villains. Witness as these luchadores fly on top of each other, slam the ground, whip riot inside the ring, as the crowd roars in unison, filled with cheerful delight!
Start your action-packed night,  with a pick-up from your hotel. As you arrive in the arena, will be treated to a tequila shot, a fun preview of what to expect on an exciting night. After a short briefing, your group will be ushered to your respective seats, Tier 1, Ring 4, and Ring 2 (closest to the stage), depending upon the type of ticket is booked.
The energy is always high before, during, and after the Lucha libre match, so crank up your psyche and leave your worries behind! As each luchador gets introduced, screams and clapping will emerge from all around. Marvel at their colourfully festive masks,  representing a part of the deep-rooted Mexican culture of good versus evil. The técnicos and técnicas depict Mexican comic book warriors, saints, animals, gods, and superheroes. They are believed to take on the traits of the mask they chose, and fight accordingly. Their opponents are the rudos (villains), who also wears a mask of their chosen character. Note that some luchadores wear no mask.
Jaw-dropping performances of the luchadores include climbing on the ring ropes, catapulting over, bouncing up faster than eye blink after landing loudly and attacking their opponent in an outrageously vigorous fashion by leaping and high-flying manoeuvres. After the fight, you will be given a mask as a souvenir. Your group will then be rounded up for a ride back to your hotel. Don't miss this extremely exhilarating experience and get your ticket for the ultimate Mexican Wrestling Lucha Libre in Mexico City!