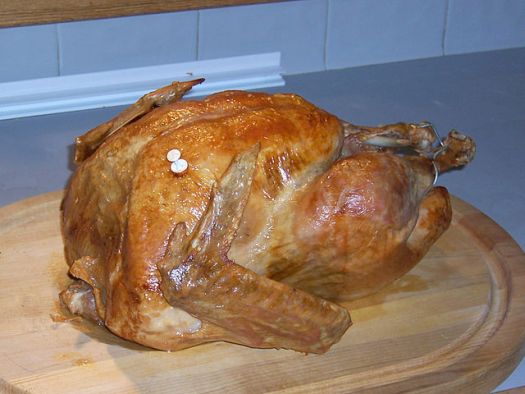 It may be surprising for some people to learn that Mexico does celebrate the Thanksgiving holiday on November 27 and has done so for many, many years.
However, beginning in 1902 the practice went into the decline. It is still celebrated by some Mexicans, but with much less flair as at one time. Those in Mexico City who still celebrate the holiday, usually decorate the house with fall colors. Before eating special food on the Thanksgiving, everyone at the table is supposed to offer a prayer of thanks. The Thanksgiving dinner shares many similarities with a U.S. Thanksgiving dinner. However, a Mexican Thanksgiving dinner has its own spicy, colorful Mexican flair.
Probably most Mexicans do not formally practice these particular holiday traditions. This is slightly ironic since most Mexicans are much more thankful for personal blessings. But the tradition still resides in Mexico among U.S. natives who are living in the country for whatever reason. There are some U.S. transplants who haven't bothered maintaining a holiday in a country that cares nothing about it.
Others have managed to instigate alternate Thanksgiving traditions in Mexico. In fact, it is indeed festive, but almost doesn't look like Thanksgiving. That is, except for the traditional Thanksgiving dinner itself, which those U.S. natives in Mexico who still celebrate Thanksgiving still maintain. This is not out of the question in Mexico, which has some large, mainstream grocery stores. These grocery stores will usually carry everything needed for a regular traditional Thanksgiving meal. For some of these food items, Mexico even has more options. For instance, it is not that uncommon to find butchers who sell and butcher live turkeys on the spot. The primary negative about buying from this kind of butcher is that it will need to be manually artificially pre-basted. But this can easily be accomplished.
Mexico city is a vibrant place to observe some of
Mexico festivals
and celebrations including Dia de la Candelaria, Semana Santa.