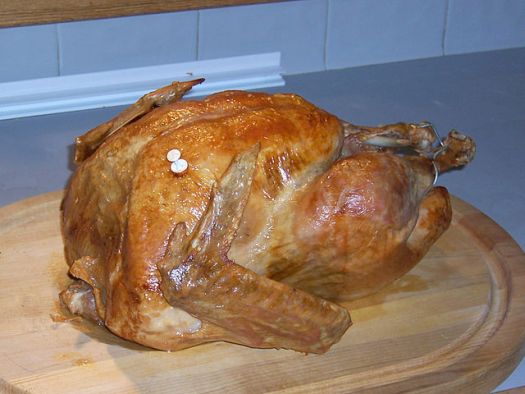 Credit:  Flickr / Patrick Fitzgerald / CC-BY-2.0
It may be surprising for some people to learn that Mexico celebrates Thanksgiving holiday on November 27th and has done so for many decades now.
For a brief period during the beginning of 1902, this practice went into a decline. Thanksgiving is still celebrated by many Mexicans, but with much less pomp. Those in Mexico City who celebrate the holiday, usually decorate the house with fall colours. Before eating special food on Thanksgiving, everyone at the table is supposed to offer a prayer of thanks. The Thanksgiving dinner shares many similarities with a typical U.S. Thanksgiving dinner. However, a Mexican Thanksgiving dinner has its own spicy, colourful Mexican flair.
Thanksgiving traditions in Mexico
Mexicans cook a traditional Thanksgiving dinner, a tradition borrowed from their U.S. cousins. Grocery stores in Mexico will usually carry everything needed for a regular traditional Thanksgiving meal around this time of year. For some of these food items, Mexico even has more options or add their own special twists to the dishes. For instance, it is not uncommon to find butchers who sell and butcher fresh turkey. 
Mexico city is a vibrant place to observe some of
Mexican festivals
and celebrations including Dia de la Candelaria, Semana Santa.