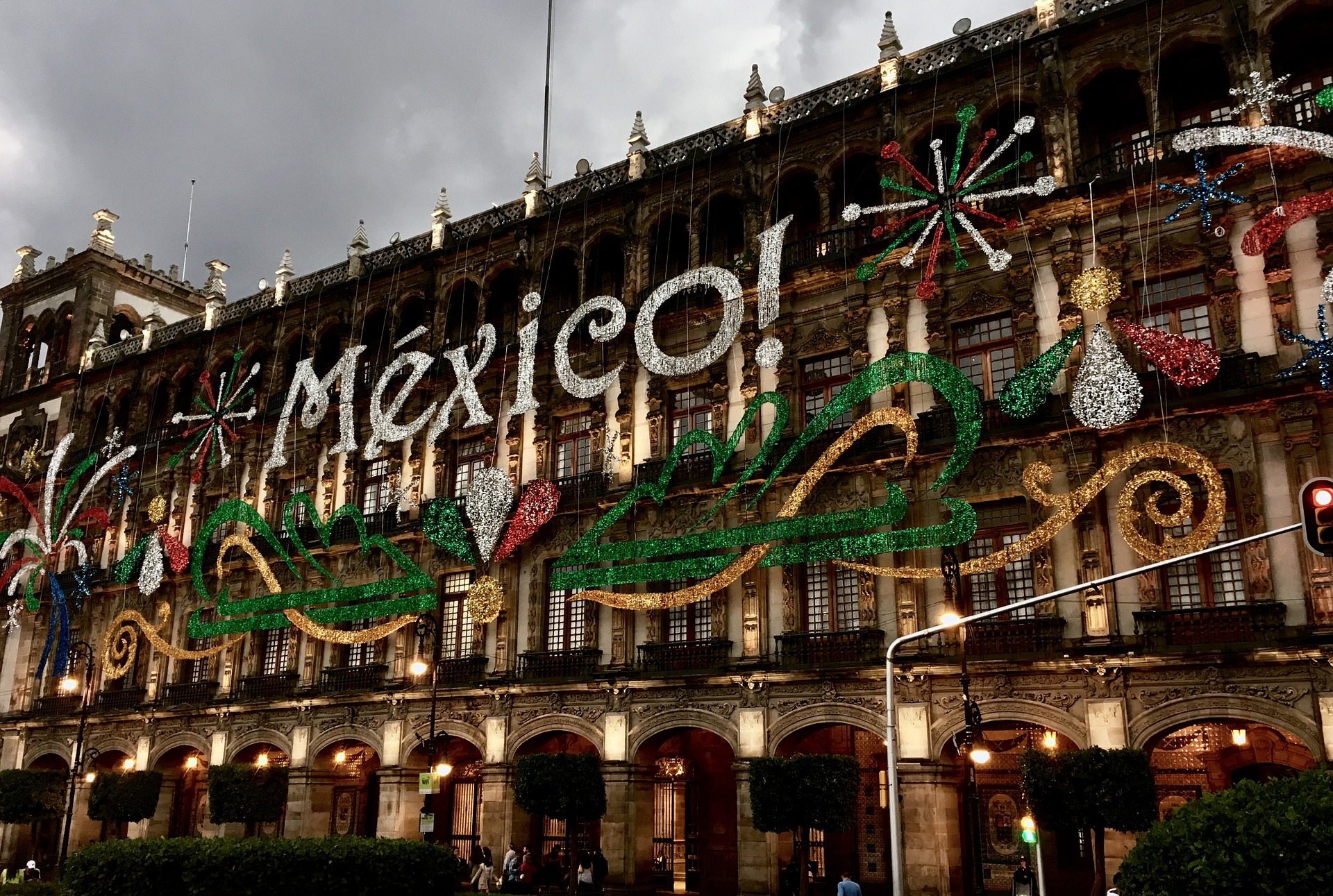 Head to Mexico City this Noel for some incredible food, fun, and local culture.
You won't find too many locals in the city because they head back home to be with their families so not much business gets done in the city from mid-December till the new year's week. However, there are a lot of festivities to look forward to in the city's many neighbourhoods.  
Most restaurants are closed for Christmas Eve and Christmas Day but open the rest of the holiday season, so check ahead if you want to go somewhere specific, but the holidays are still a great time to take a food tour. You cannot have a Christmas without all the right food. Items like Ensalada de Noche Buena and Ponche Navideño are served during the Christmas dinner along with a combination of Tamales, Romeritos, Bacalao, Pozole, Pavo, and Bunuelos.
The celebrations start off from the 12th of December, recognized as the Day of the Virgin of Guadalupe. You'll find pilgrims coming from across Mexico to visit her shrine in Basilica who sing her songs while live music and dances go on through the day in the plaza in front of the church. Locals have many traditional customs they follow during the Christmas season like meticulous nativity scenes; nearly every house in the city has these, in fact, it's among the most common Mexican decorations. You'll find people in colourful costumes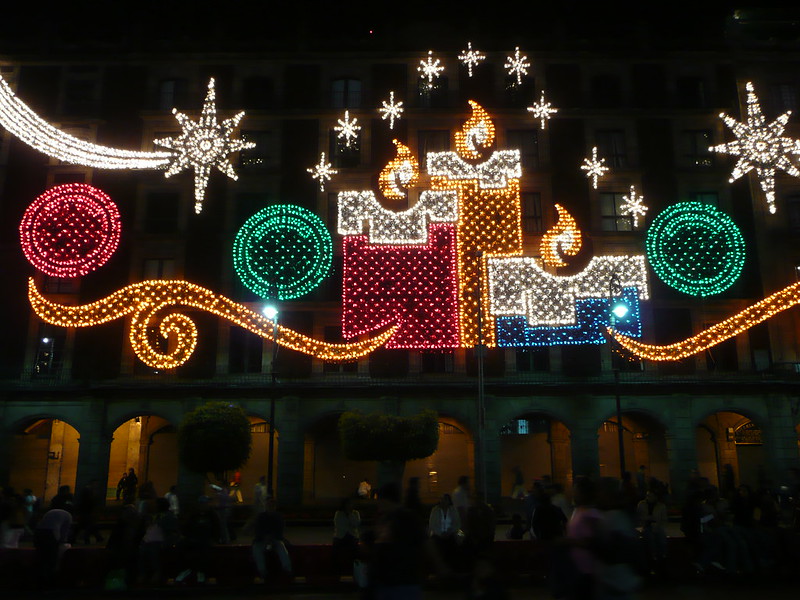 Credit: Flickr / Randal Sheppard / CC-BY-SA 2.0
You also get treated to public nacimientos along with other beautiful folk art. Being set up around the 16th of December, these nacimientos get a detailed makeover and the baby Jesus is added on the night of the 24th of December, then the three kings are added on 5th January in the new year. Mexico's version of Christmas carols is called villancicos, some of which are familiar translations of English carols like 'Silent Night', 'Bethlehem's Bells' and 'Fishes in the River.'