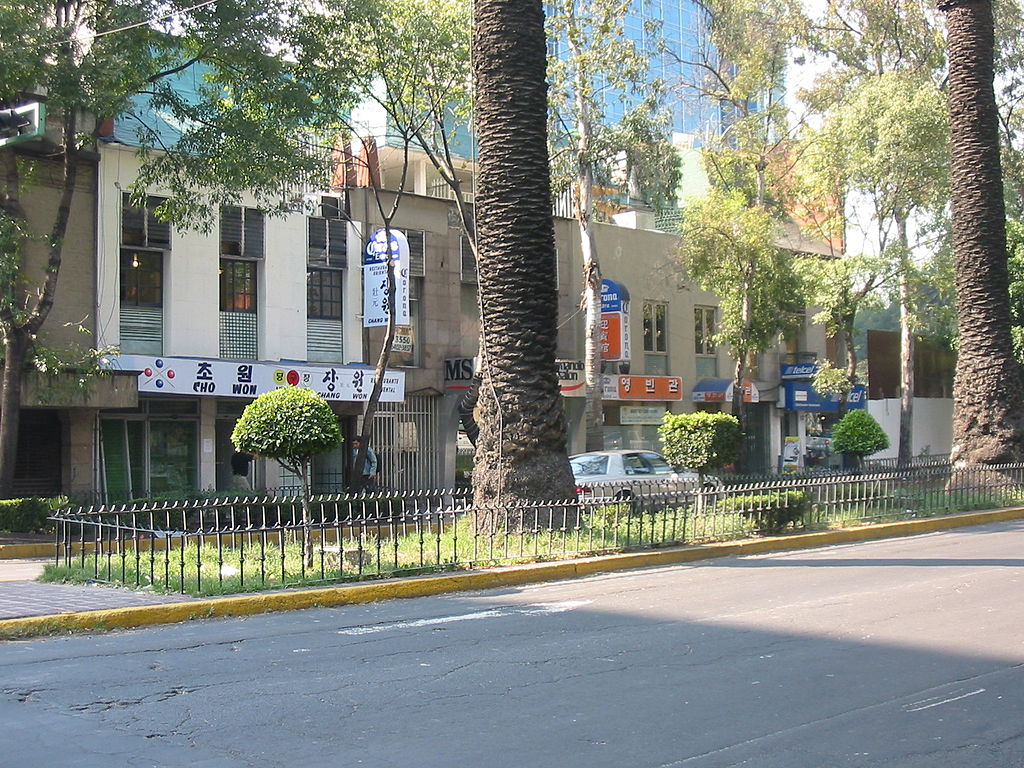 How great would it be to explore a city within a city, all in one trip? Mexico City's famous area called Pequeño Seúl reflects the Korean culture and is a hotspot for tourists who want to experience Korean and Mexican cultures while on a family holiday. Here you can have the best of both worlds!
Situated in the La Zona Rosa of Mexico City lies Pequeño Seúl or also known as 'Little Seoul'. The streets around Hamburgo, Praga, Berna and Biarritz streets all belong in the 'Little Seoul' area. With a diverse population in the city, the migrated Koreans have slowly created their version of a hometown reflecting the shopping and restaurants similar to Korea, hence leading to the name.
With over 9000 Koreans living in this area of Mexico City, you can be sure to find authentic Korean establishments like skincare shops, supermarkets, restaurants, saunas and bars, all recreating the local food and drinks. NaDeFo is one such hotspot that was created principally for the Korean palette, by Korean immigrants, but over time welcomes in Mexican locals and international travellers as well!
With two such vibrant and unique cultures, Pequeño Seúl has established itself well in central Mexico City. From Korean newspapers and magazines, pumping K-Pop music, there is nothing that you won't find while exploring the area in Zona Rosa and Colonia Juárez. So while touring about Mexico City, you must not miss out on this well-known gem!
If you are tired of just visiting Mexico City for the food and have no visited Little Seoul, then book a flight to Mexico City and wander about exploring the city's known destination for Korean visitors!