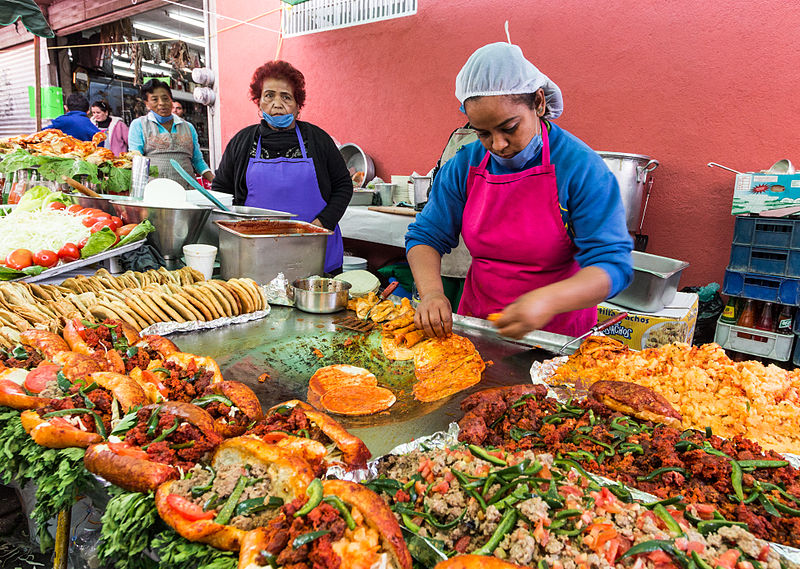 Credit:  Tomascastelazo / CC-BY-SA 4.0
The Antojitos in Mexico City which literally means 'little cravings', is probably the best street food in the world.
Food is a very serious matter in Mexico, it can be said that food is not a part of life but a lifestyle itself. Here is a list of some of the exotic snacks from Mexico that will leave you wanting for more.

1) Tamales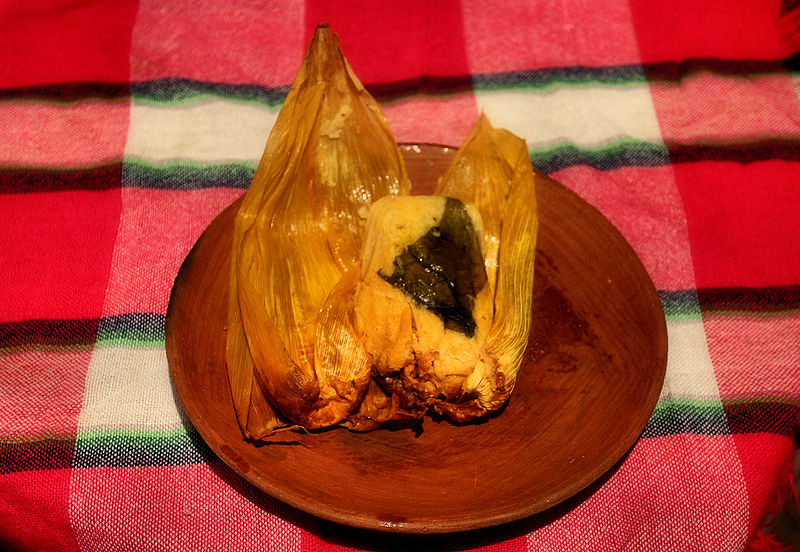 Tamales are Mexico's traditional breakfast bites which are actually packets made of corn stuffed with cheeses, fruits, vegetables or meat fillings, then wrapped in banana leaves and steamed. They are usually served with atole, a lukewarm flavoured beverage made of corn.

2) Tacos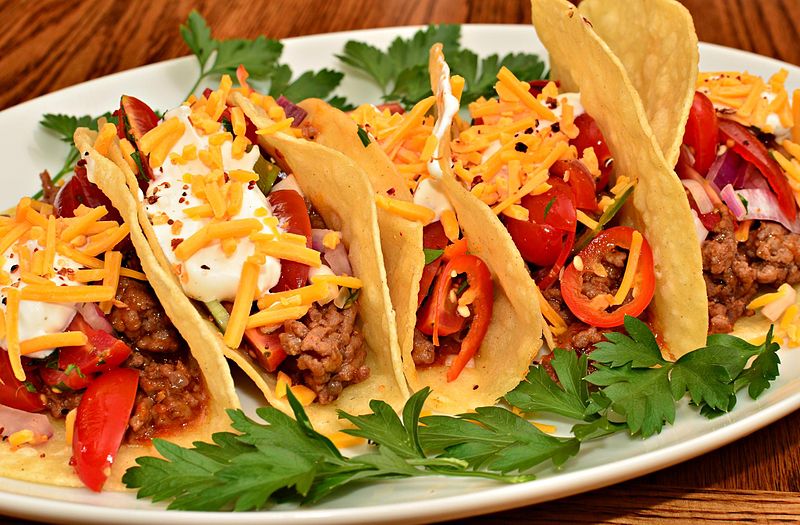 Credit:  Flickr / jeffreyw / CC-BY-2.0
The mouth-watering tacos are simply folded tortilla with some kind of filling in it. The fillings in tacos vary from region to region and can include pork, beef, fish, chicken, vegetables and cheese.

3) Burritos
A traditional north Mexican food, Burritos are made from wheat flour and folded to enclose stuffing, unlike the Tacos. The fillings are usually fried beans and meat.

4) Quesadilla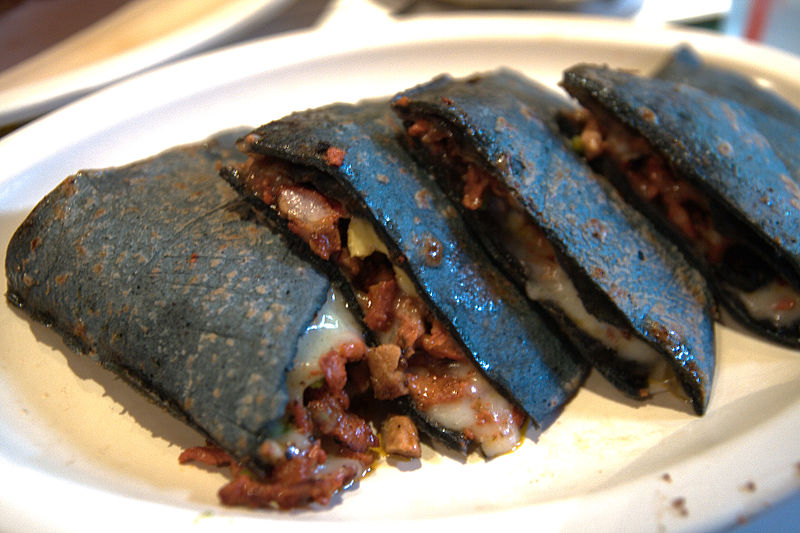 Credit:  Flickr / William Neuheisel / CC-BY-2.0
A quesadilla is simply wheat or a corn tortilla filled with a spicy mixture and vegetables, cooked frequently on a grill and then folded in half. The blue Corn Quesadilla is quite an interesting street food to try on and is made up of a variety of corn which is blue in colour.

5) Menudo
The traditional Mexican soup is a portion of famous street food and is made up of beef stomach chowder with a red chilli pepper base. It is consumed with bread or corn tortillas and is said to be an excellent remedy for a hangover.