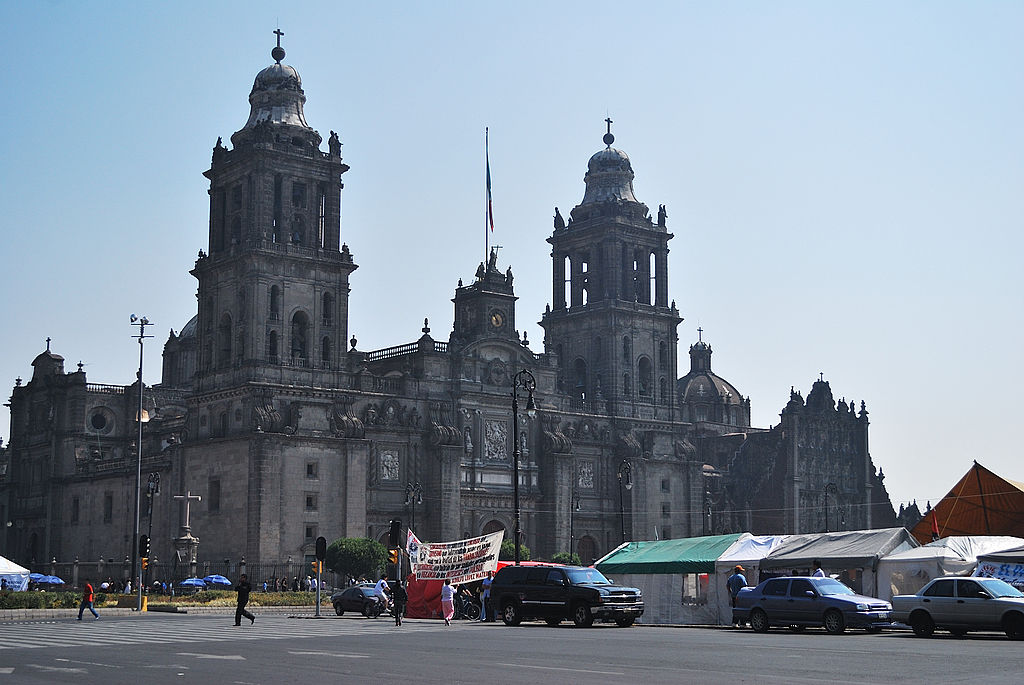 Credit: Jesús Eduardo Arteaga Flores/ CC BY-SA 3.0
Mexico City is a fascinating metropolis blending new and old traditions, to experience this blend, visit Mexico City and know more about its landmark, historical places and culinary delights.
Read to know more about the Mexico City weather, which will enable you to plan a trip. The weather in the city is mild and pleasant nearly all-year because of its high altitude(of over 7000 feet) and high plateau location. The seasons are featured with warm summers and mild winters, with the annual average temperature as 22°C (72°F).
The hottest and driest months are from April to June, with May being the hottest month with an average temperature of 18°C (64°F). The hotels in Mexico City offer discounts to attract tourists in the months of March, April and May. If you go to Mexico City during summer then carry sun-block, and a hat or a cap to avoid sunburns.
June to October are the winter months, with December being the coldest month with an average temperate of 13°C (55°F). The winter months tend to get smoggy due to air pollution. The hotel prices tend to climb during this spell. It is advisable to carry warm clothes, jackets because the early mornings and late evenings can get chilly during this time of the year. June to October months have tropical downpours as well, and September is the wettest month with an average of 90mm of rain. Carrying a light raincoat or a travel umbrella would help in September.
Mexico City flights
keep you well-connected, with over 20 airlines offering international flights, and the Mexico City International Airport (MEX) being easily accessible. As you plan your trip, note that there are many ways to move around the city. Travel to the suburbs by taxis, buses and shuttles or else explore the city by hiring a car in Mexico City from reliable car rental companies.