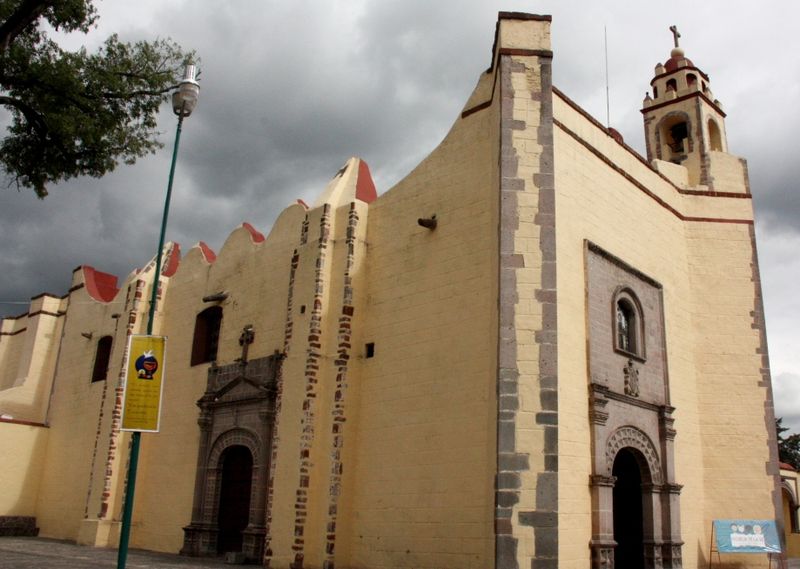 Credit:  Flickr / Catedrales e Iglesias / CC BY 2.0
A vacation steeped in history and a fascinating panorama is a revitalising combination. You can experience both right here in Mexico.
Visit Mexico City and
head to the state of Hidalgo
where you can discover the culture, the cuisine and its popular attractions. Hidalgo stands out with its rich historical legacy, warm people and beautiful landscapes.
Hidalgo celebrates its name after the 'Father of the nation', Don Miguel Hidalgo, and has an opulent mining tradition coursing back to the pre-Hispanic times and still existent in many communities. You can opt to travel by bus, taxi or rent-a-car, to reach Hidalgo from Mexico City. The distance of around 83 km is covered in approximately 1 hour. As you arrive at Hidalgo, explore the city's architectural wonders - the archaeological sites of Tula, Huapalcalco and Xihuingo which reflect the magnificence of the pre-Hispanic times. You will enjoy the bathing resorts furnished with hot springs and later explore the museums, and ex-convents. Look out for the evangelization process, which marked the arrival of the Spaniards.
Visit the capital city Pachuca also called the Beautiful-Windy-City (La Bella Airosa), which has a serene and charming ambience. Look out for the Reloj Municipal (Municipal Clock), the buildings on the central plaza such as the Cajas Reales, the magnificent ex-convent of St. Francis housing the Hidalgo Cultural Centre and maintained by the National Institute of Anthropology and History (INAH), together with the House of Count Rul and also the National Photographic Library.
Hidalgo's weather averages to 20-30o centigrade and the mild climate make it perfect for long walks, camping, bicycle rides and adventure tours.  The cuisine is a treat, with the popular pastes, lamb barbacoa, and guajillo chile enchiladas (served with cured beef or salted meat). Also try out the mixiotes, escamoles (ant eggs) and the sweets like amaranth alegrías or peanut seed palanquetas.
Plan a trip to Hidalgo and treat yourself with everlasting exuberance.