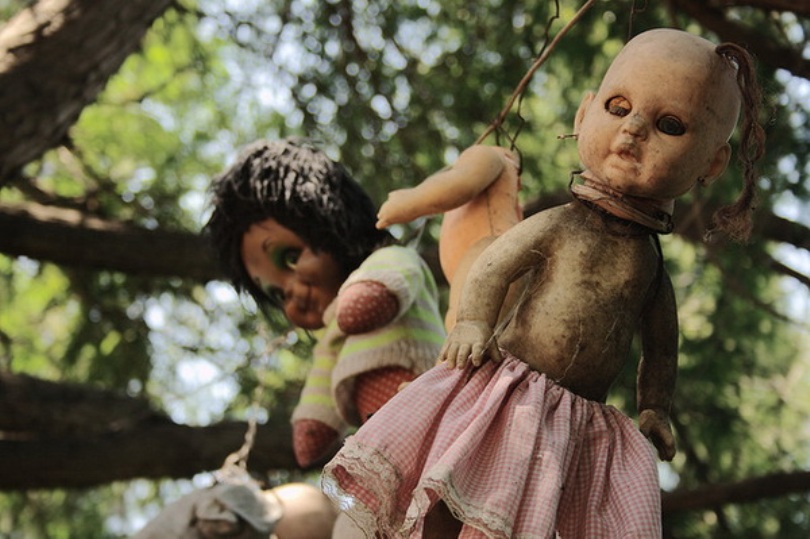 Credit: Flickr / Esparta Palma / CC-BY-2.0
Some places in this world are not for casual visitors. The Island of the Dolls is one such eerie place that is full of creepy looking dolls which were placed here by some strange turn of events.
Nestled between the canals of Xochimico (two-hour canal ride from Mexico City) lies the chinampa, or floating garden, which was once owned by the Don Julián Santana Barrera. Don Julián was the native of the La Asunción neighborhood and was a lonely soul. According to the local legends, one day he found a corpse of a young girl drowned in the river along with her doll. The incident had a deep impact on him and as a symbol of respect, he hung the doll on a tree.
But from that day on he became a sort of possessed and continued to place innumerable dolls all through the island. However, this is not all, the most strange part was that in the end Don Julián was also found drowned on the same spot where the girl's body was found years ago.
Locals claim that they have seen the dolls move their hands, blink at them and some also have heard them whispering. This tragic place has inadvertently become a tourist spot that is visited by tourists who are brave and curious enough to visit.
Visit this surreal place to experience something out of the ordinary to have the experience to remember.