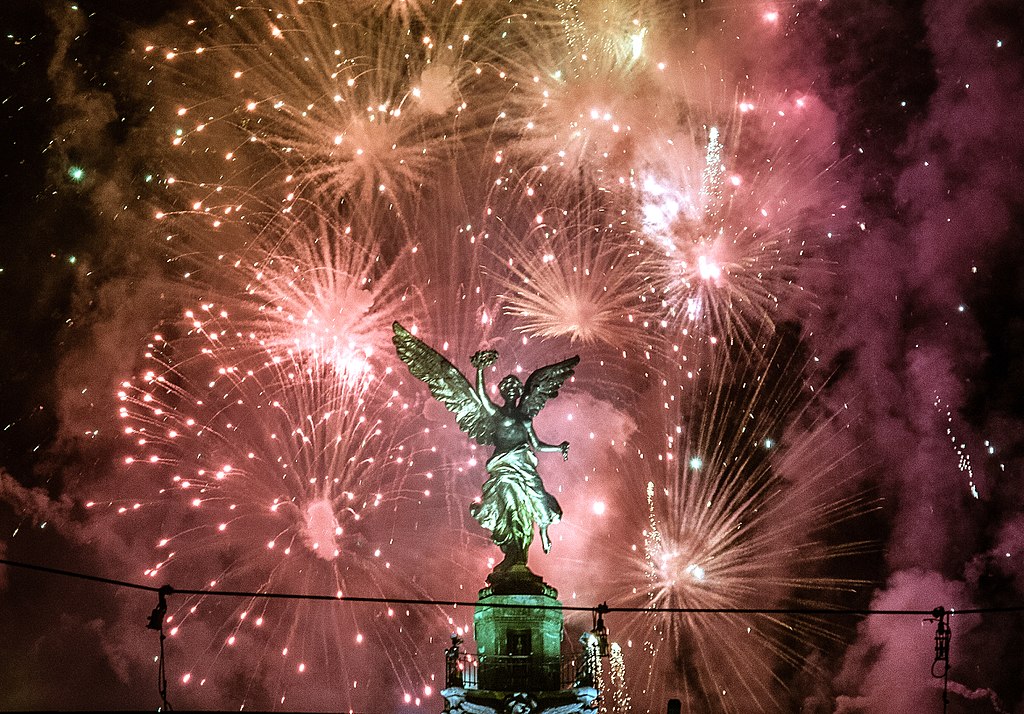 Credit: Eneas De Troya / CC-BY-2.0
From rich cultures and stunning historical attractions to glittery New Year's Eve parties and haute cuisine, Mexico City serves up a cultural getaway to make spirits bright for any traveller. If you're planning to travel this city to spend some time over New Year celebration, then scroll down below and see what all you can you do on this festive eve.
Go Wild at Zocalo Street Party 
Street party scenes in Mexico City are very popular, especially during festive seasons. If you're a party-goer, then Zocalo is for you. Located right in the heart of the city, Zocalo is city's biggest celebration centre where you can watch spectacular fireworks along with people dancing in colourful costumes, band performances and plenty of food than you can imagine.
Head to Mercado Roma for Fine Dine 
Mercado Roma is a famous three-story gourmet market situated in the neighbourhood of Mexico City which offers holiday discounts at their more than 50 stalls as well as culinary-themed gifts for friends and family. Try out all the mouthwatering Mexican holiday food this place has to offer. 
Check out the Amazing Soumaya Museum 
Soumaya Museum is located in Polanco, another great neighbourhood to explore on the New Year day. This private museum is open 365 days of the year from 10:30 to 18:30. Here, you get to see some great collections that include works by European Old Masters as well as artwork of the French, Italian, German, and Spanish schools from the fifteenth to the eighteenth century and other art.
Watch a movie 
Watching a movie in the city's biggest theatre can be great fun. The theatre in Mexico City has very comfy lounge chairs giving you a super movie experience. So, get your seats reserved and use the interval to munch on the spicy nachos dipped in Mexican salsa and drinks.
Try out Traditional Mexican Dishes  
During New Year many restaurants in Mexico City serve traditional Mexican cuisines like Bacalao, Pozole, Tamales and more and you better not miss them all. There are plenty of option for vegans and all restaurants are open till midnight or later depending on their timing.  Try and make an early reservation to avoid a long waiting time.